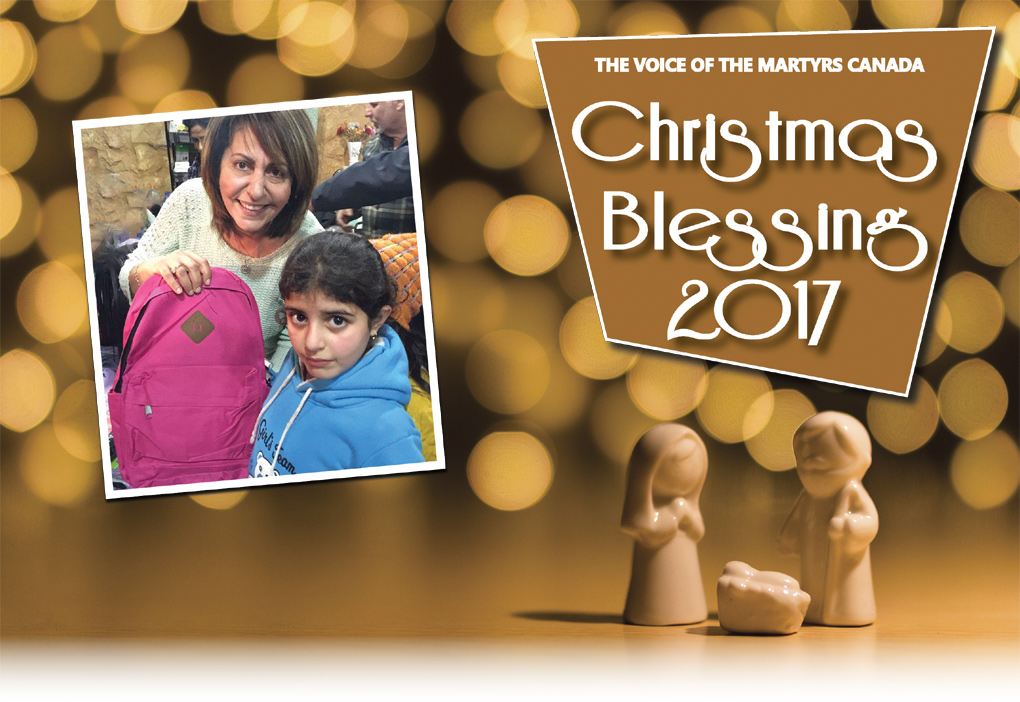 VOMC's Christmas Blessing project strives to convey our solidarity with persecuted Christian brothers and sisters facing severe challenges for their faith, and to prayerfully provide them a measure of help, hope and encouragement. Our goal this year is to bless 3,000 Christian families in nine villages throughout Egypt with a Christmas Blessing package. These families live with the daily pressures of persecution while seeking to live out their faith in a hostile environment.
Each Christmas Blessing package, which contains practical supplies and a special gift for the children, will bring joy to the recipients. More importantly, these families will appreciate the fact that the gifts they receive come from Christian brothers and sisters in Canada who have remembered them in their suffering.
The giving of a Christmas Blessing package is an expression of love. As we remember the gift of God's love, as demonstrated through His Son Jesus, let us be motivated to share this Good News with others around the world!
EGYPT
Egypt had a majority Christian population up until the Arab conquest of 641 when Islam became the country's dominant religion. In 1980, Shariah (Islamic) law became the principal source of legislation, with persecution of Christians most prevalent in Upper Egypt. While the constitution of 2014 guarantees freedom of religion, in practice, religious conversion is prohibited through societal and familial pressure.
Recent attacks indicate that antagonism towards Christianity has grown. The 2017 Palm Sunday attack in the Nile Delta killed more than 40 people and injured over 100 others. Claiming responsibility for the attack was the self-proclaimed Islamic State (ISIS) terrorist group. The incident was the deadliest since the December 2016 attack on St. Mark's cathedral in Cairo, resulting in the tragic loss of many innocent lives – mostly women and children.
.
Donate online by visiting our donations page.
Alternatively, you can contact our office.