---
On January 5, 2017, Pastor Yang Hua of Living Stone Church in Guizhou was sentenced to two-and-a-half years in prison. The day of his trial, police blocked the road in front of the court, and members of the public were barred from entering. Also, Yang's wife, Wang Hongwu, was "forcibly escorted" back to her apartment by officials who patrolled outside her home for the rest of the day.
Pastor Yang, also known as Li Guozhi, was formally arrested more than a year ago on suspicion of "divulging state secrets." (Charges relating to "state secrets," often levelled at activists and dissidents, can entail certain restrictions, such as family members not being allowed to attend the trial.) Wang says her husband plans to appeal the recent sentence.
The imprisoned pastor had previously been placed in administrative detention in December 2015 for "obstructing justice" and "gathering a crowd to disturb social order" before being put into criminal detention for "illegally holding state secrets." Church members perceive this as part of an attempt by the authorities to pressure the church into registering with the state or face closure. Currently, the circumstances in which legal stipulations are carried out eradicate all churches not controlled by the government, as was the case for the Living Stone Church.
Additionally, authorities imposed a fine that accrued to 110,296 Yuan ($20,956 CAD) between November 22nd and December 8th, 2016. They alleged that the church's members deviated from the approved use of their building, even though the Christians consistently reported all activities. For past reports on Pastor Yang's situation, visit this page.
Please uphold Pastor Yang and his family, praying that they will not be discouraged. Rather, may they rest in God's great love and mercy, knowing that His higher purposes will be fulfilled. Ask the Lord to also be with the church members as they move forward, seeking direction regarding a place to worship and how they can support one another. May they receive divine wisdom, direction and the empowerment to faithfully continue serving Him. Pray that the flames of God's Spirit will move all across China -- transforming the hearts of many!
---
---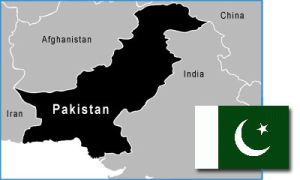 Pastor Judoon has not been seen since January 22nd, and his family fears he may have been kidnapped by militants. They announced that he left his house at 6 p.m. without stating where he was going and then disappeared. Locals have searched the area in vain. The police have since found his bag and motorbike a short distance from Kamahan.
The pastor's family members are concerned because Judoon was supporting a Christian accused of "blasphemy," the type of case that causes tensions to run high in Pakistan. Serving as an elder of Kamahan village near Lahore, Judoon demonstrated compassion towards a fellow believer, Babu Shahbaz, who was accused of writing his name on a copy of the Quran, then ripping up its pages. (Babu, reported to be an evangelist, is illiterate.)
While Judoon's whereabouts is unknown, Babu remains locked up in police custody. Local Christians believe Babu's accuser is a business rival motivated by jealousy. The ministry of Release International, an affiliate of The Voice of the Martyrs, is supporting both families during this difficult time of uncertainty, trial and tremendous concern. Learn more about persecution in Pakistan by going to our online country report.
As extremists in Pakistan typically do not discriminate between those accused of blasphemy and those who support or defend the accused, please pray that God will protect Pastor Judoon and his family. Also pray that his friend Babu will be released and the charges against him dropped. May both families rebuild their lives in safety and harmony among those of their communities. Continue to intercede for the general populace of Pakistan, that there will be a radical shift in attitudes toward religious minorities.
---
---
An Assyrian couple, along with their family, were forced to leave their home, business and community in northern Syria because of the war. As refugees, they began attending prayer meetings and a Bible study, resulting in the entire family placing their faith in Jesus.
"Saif" invited 20 more Assyrian families to join the meetings, and many of these families also became new converts. In one meeting, someone asked, "Why would God allow for misery, persecution and destruction to take over the Assyrian people, who first accepted Jesus thousands of years ago and speak His language to date?" To this, "Saif's" wife "Naama" responded: "We, as Assyrians, have known the truth thousands of years ago, yet we have never glorified God or walked in His steps!"
Although "Saif" and "Naama" recently moved to another country, they hope to plant a church so they can continue their ministry to fellow Assyrian refugees. May the Lord's work continue spreading -- further extending His Kingdom throughout the Middle East!