---
A Christian in Jharkhand state succumbed to illnesses that had incurred when villagers immersed him and his wife in frigid water last winter because they refused to deny Christ. Upset that his family had left their indigenous religion, tribal residents of Kubuaa village immersed Bartu Urawn and his wife up to their necks in a cold pond. The couple was in the water from 5 p.m. to 10 a.m. the next morning, at a time when the temperatures were hovering at about zero degrees Celsius.
Their son, Beneswar, reports that after suffering illness and two bouts of paralysis due to nerve damage suffered in the 17-hour ordeal, 50-year-old Bartu died on January 20th. "All throughout the night, they were in the cold water shivering, and I along with 15 to 20 villagers were witness to the brutality," Beneswar explains. "The villagers kept asking my father if he is ready to forsake Christ and return to the Sarna (tribal religion) fold. He reiterated every time, 'I will not deny Christ.... I will continue to believe till my last breath.'"
After pulling the couple out the next morning, the villagers hit Bartu and his wife, and again pressured them to renounce Christ. After the gruelling ordeal, the couple fell seriously ill. In time, Bartu's wife recovered, while he became immobilized from paralysis. Despite some measure of recovery, his body later became stiff again from a second attack of paralysis on January 20th, and he was unable to move his arms and legs before he died. To add to the family's trauma, the same villagers would not allow his burial to take place, insisting that the entire family return to their ancestral faith.
Relatives informed police of the circumstances leading to Bartu's demise, but officers considered it a "natural death." Instead, they arranged for villagers to attend "peace talks" in February and to cease from their attacks on the Christian family. The family has since returned to their home where they are living in fear. To learn more about the persecution of Christians in India, review our country report.
Please pray for Beneswar, his mother, along with other family members and friends, as they mourn over this unexpected loss -- asking the "Prince of Peace" to comfort and strengthen them. May they be encouraged knowing that Bartu's steadfast commitment during the ordeal is being acknowledged by God Himself who promises to render justice on their behalf and reward all who remain faithful. Also intercede for the villagers who committed this needless crime, praying that they will cease their persecution of the family; repent of their wrongdoings; and come to realize the truth of the Gospel and the salvation that's available through God's Son, Jesus Christ. Even in the midst of their grief, may Bartu's family bear witness to His everlasting gift of salvation.
---
---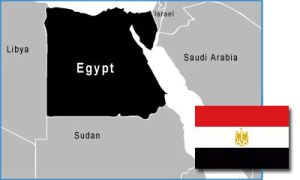 Christians in Egypt are requesting prayer after four fatal shooting incidents took place in the past few weeks and the discovery of an alarming video calling for further killings. On January 31st, Wa'el Youssef was shot dead by militants in front of his wife and son at his shop in the North Sinai town of al-Arish. Two weeks later, militants in the same town shot and killed two more Christians: Bahgat William and Adel Shawqi. A fourth Christian, Gamal Tawfiq, was shot and killed on February 16th.
Three days later, on February 19th, a video was published by members of ISIS, calling for Christians in Egypt to be killed. The video featured a recording of the suicide bomber who detonated inside a Cairo church on December 11th, 2016. As a result of this massive attack, a total of 29 innocent people were killed. (A previously published report on the church bombing is available here.)
One Christian resident told the local newspaper: "We have been leading very hard lives since the last four killings.... We can't leave because our livelihoods are here, our homes are here, and we have nowhere else to go. We keep on asking ourselves every day, 'Who's next?'"
Additional Note: We have since been informed by Middle East Concern that three more Egyptian Christians have lost their lives in targeted attacks. Saeed al-Hakim and his son Medhat were killed on February 23rd; and the following day, armed militants forced their way into the house of Kamal Youssef and shot him in front of his wife and children. After the most recent attack, more than 118 Christian families have left al-Arish in hopes of finding refuge in safer areas of Egypt.
Please pray that the Lord's ministering presence will be tangibly experienced by all whose loved ones were tragically killed in the past few weeks, as well as those who died due to the December suicide bombing. Ask for His protection to surround Egypt's remaining Christians and others who are being threatened by the militants, and for His wisdom to be granted as to how they should respond to the threats. Let us be mindful of the need to also intercede on behalf of the militants responsible for the attacks, that their hardened hearts will be touched by God's transforming love -- for how else will they experience His life-saving grace?
---
---
In early 2016, two VOM ministry workers stayed with a local couple, "Durga" and her husband "Dinesh," while serving in a remote Himalayan village. When Durga became ill, the workers prayed and cared for her until she recovered. Both Durga and Dinesh subsequently came to faith in Christ and began listening to an audio Bible. Today, they willingly share the Gospel with others and invite low-caste villagers into their home. Pray for Durga and Dinesh, as well as VOM's in-country workers, who are committed to ministering the Gospel in Nepal.