---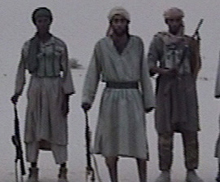 A new al-Qaeda-led jihadist coalition, Hay'at Tahrir al Sham, recently perpetrated several devastating attacks deep inside the ancient city of Damascus. On March 19th, the jihadist group launched a massive military assault just two kilometres from the walls of the Old City, having entered the area through tunnels. While they were eventually driven back, it is the closest the militants have come to the city centre.
In recent years, the population of Damascus has swelled from less than two million to well over four million as Syrians, including hundreds of thousands of Christians, have sought sanctuary inside the city's security cordon. The Maronite Archbishop of Damascus, Samir Nassar, writes of "a very bitter Lent," while proclaiming the Resurrected Christ and encouraging the faithful to not give up.
Ask the Lord to intervene in the Middle East, bringing protection and provision to His suffering people in Syria -- including those who have been forced to leave their homes while fleeing danger. Pray that these steadfast followers will be strengthened and encouraged to continue living wholeheartedly for Him. In spite of the political unrest, may they become even stronger spiritually, so that through their Christian witness many others will seek and find the one true God. Ask Him to grant wisdom to the church leaders, equipping them to minister effectively during these perilous times. Additionally, intercede for all who are opposing God and His people so that they, too, will personally come to know Jesus as Risen Saviour and Lord.
---
---
Several fatal attacks have taken place this March in Guma, Agatu, Naka, and several other local government areas (LGAs) of Benue state. The death toll between March 10th and March 20th had risen to 60, according to Nigeria's police chief, who says he's deploying a special tactical force to deal with the continuing violence.
The series of attacks began on March 10th in Mkgovur village, located on the outskirts of Buruku town. When a group of Hausa-Fulani herders were prevented from grazing their cattle on the farms of the indigenous Christian community, they returned armed with sophisticated weapons and proceeded to shoot and kill anyone in sight. By the time the villagers realized what was happening, about ten people had been killed and several others were missing. Surviving villagers had to flee to the neighbouring Gboko Local Government Area.
After the attack in Mkgovur, another attack was carried out a couple days later in the village of Tombo-Mbalagh, Buruku LGA. This attack was directed mostly against an unarmed Christian population going about its normal business. About eight people were killed and three others were reported missing. Before the intervention of security services, another attack was carried out by the militant herdsmen in the early hours of March 14th. This attack took place at Wanune, headquarters of Tarka LGA. While the government struggles to find a solution to the problem, the killing has continued.
Benue state is a Christian majority state, with limited settlements of Muslims within some urban centres of the different local government councils. However, it is fair to say that the attacks of the militants have been selective, targeting mostly Christian villages, communities and settlements.
Added Note: Attacks by Fulani herdsmen have also affected Christians in Nigeria's Kaduna state, despite calls for peace and an increased army presence. On the morning of February 20th, the militants began setting fire to the Christians' homes, demanding that they renounce their faith. The gunmen killed 15 people, mostly women and children, and injured more than 50 others. Please also pray for the Christians living in this village.
Ask the Lord to personally contend with those who seek to harm and annihilate His people, bringing upon the 'workers of iniquity' a healthy reverential fear of their Creator so that they may humbly turn to Him, repent of their evil ways, do justly, and live honourably before Him (Isaiah 49:25; Proverbs 9:10). Pray that He will be especially close to the many vulnerable and suffering Christians in Nigeria -- loving and comforting them, providing their villages needed protection, and redeeming all that the enemy has sought to kill, steal and destroy. May they find the precious rest and hope that comes from Christ alone.
---
---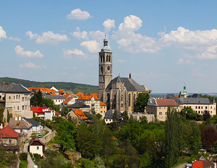 Despite recent ISIS terrorist attacks in Europe, church attendance seems to be skyrocketing with the rapid conversions of Iranian and Afghani immigrants to Christianity. While Europe has a history of low church growth, these Muslim-background believers are reported to be bringing the Christian faith back to life. One church leader says that about one of every four conversions are Muslims converting to Christianity.
The Muslim immigrants converting to Christianity are having a noticeable impact on the overall church growth and attendance. Join us in praising God for the wonderful ways in which He is revealing the truth of the Gospel. Pray that many more people will open their hearts to Jesus so they may also experience the transforming power of His love!