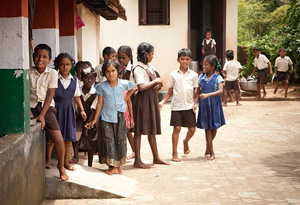 Indian authorities have charged ten chaperones for allegedly converting Hindu youth to Christianity. While taking the children to a Christian summer camp -- with the parents' approval -- the accused were detained. Authorities say the parents had allegedly failed to file the necessary legal paperwork with the government in order to make the conversions official, meaning the children are legally still Hindu. However, according to the accused Christian leaders, these families were already Christians and, as such, were not engaging in conversion.
Continue Reading
---
The Eritrean government has stepped up its campaign against Christians, arresting almost a hundred followers of Christ in recent weeks. The arrests came as believers in the repressive East African country marked ten years since government officials placed the Eritrean Orthodox Patriarch, Abune Antonios, under house arrest and incommunicado, and 15 years since the forced closure of many churches.
Continue Reading
---
A Persian Christian television channel, SAT-7 PARS, is now live on a platform called "Yahsat," one of the most viewed satellite platforms in Iran. Attracting an estimated ten million viewing households in the country, Yahsat provides a focussed high-power beam specifically covering the countries of Iran and Afghanistan. It also requires a much smaller, cheaper and less-conspicuous dish than would typically be required for other satellites.
Continue Reading