The Somalia-based terrorist group, al-Shabaab, has overtaken Nigeria's Boko Haram as Africa's deadliest militant group, according to new figures from the Armed Conflict Location & Event Data Project.
The data, compiled by the Africa Centre for Strategic Studies, showed that al-Shabaab was responsible for 4,281 casualties in 2016, compared to 3,499 committed by Boko Haram. The third group on the list was the Islamic State militant group which was responsible for 2,350 deaths that year.
Continue Reading
---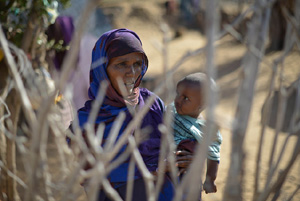 The total number of Eritrean Christians arrested since the beginning of May has now risen to more than 160. On May 26th, nearly 100 people were arrested. (To review VOMC's report on these arrests, click here.) Since then, many more arrests have been confirmed...and they include families with young children.
Continue Reading
---
In the Philippines, one girl has stood firm for her Christian faith despite her young age. Not too long after accepting Christ, Jen-Jen began to experience pressure from adult authority figures, one of whom was a schoolteacher with militant views. One day, the teacher announced that one of the class requirements was to go to a mosque and pray a Muslim prayer aloud. Although Jen-Jen explained that she now prayed to Jesus and could not pray in a mosque, the teacher refused to budge on the requirement.
Continue Reading
---