"It is in the deepest darkness of the starless midnight
that men learn how to hold onto the hidden Hand most
tightly and how that Hand holds them; that He sees where
we do not, and knows the way He takes; and though the
way be to us a roundabout way, it is the right way."
~ A.T. Pierson

---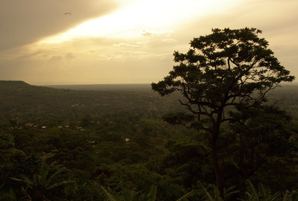 On September 20th, a young man named Magale Hamidu (also called Mabala) of Nanoko village in eastern Uganda was attacked by his father who discovered that the 20-year-old had left his Islamic faith to become a Christian. Seven months prior to the attack, Magale decided to embrace Christianity, and has since not attended the regular mosque prayers.
Continue Reading
---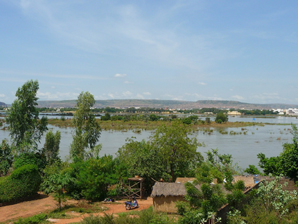 In late September and early October, at least three churches in the Mopti region have received "visits" from jihadists. In Dobara, the militants smashed their way into a church from which they removed crosses and furnishings that were later piled up outside and burned. In Bodwal, members of the same extremist group drove worshipping believers out of their church, warning them that if they ever returned to ring the bells or pray, they would be killed.
Continue Reading
---
PRAISE REPORT
---
On October 1st, a mission aid worker who served at the Missionaries of Charity Centre -- a residential home for the elderly in Aden, Yemen -- was released after 18 months of captivity. As Father Tom Uzhunnalil arrived at his home in the southern state of Kerala, India, he was greeted with a celebratory welcome by numerous members of his community.
The large gathering consisted of over a dozen senior governmental leaders (representing a range of political parties), dozens of media personnel, and many exuberant Christians representing various denominations...all of whom were rejoicing over his recent release.
Continue Reading
---