"You will never find Jesus so precious as
when the world is one vast howling wilderness.
Then He is like a rose blooming in the midst
of the desolation, a rock rising above the storm."
~ Robert Murray McCheyne
---
On October 16th, the teenage daughter of a pastor was kidnapped in southeastern Niger. Security forces were alerted at the time of the incident and the 17-year-old, Aphodiya Garba Maida, was thankfully found alive and well about ten kilometres away from Diffa a day later. At the time of receiving this updated report, Aphodiya was in the care of authorities.
Continue Reading
---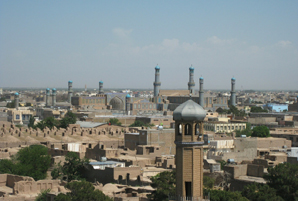 According to a recent report released by Amnesty International, thousands of asylum-seeking Afghans in Europe are being deported at a time when civilian casualties in Afghanistan are at their highest levels on record. As a result, Afghan Christian converts in vulnerable situations are being sent to a country where they are at serious risk of torture, kidnapping, death, and other human rights abuses.
Continue Reading
---
Slimane Bouhafs, who has been imprisoned since September 2016 for alleged blasphemy, ended his hunger strike in mid-October at the urging of his family. The Christian prisoner's hunger strike began following the court's rejection (on October 2nd) of an application that was presented for his conditional release. The application was made on the basis of his deteriorating health and consistent record of good conduct. The court provided no reason for the rejection of his application.
Continue Reading
---