A series of coordinated church bombings in the city of Surabaya has resulted in as many as 28 fatalities and the wounding of 50 victims; some critically. The attacks were carried out on the morning of May 13th by members of a single family.
Dita Futrianto, a local leader for a militant Islamic group known as Jemaah Ansharut Daulah, dropped off his wife and two daughters, ages 9 and 12, at the Diponegro Indonesian Christian Church. All three female accomplices had bombs strapped to them which exploded in the courtyard outside the church.
Continue Reading
---
Authorities in China have been continuing their campaign against Christianity, targeting unregistered house churches. In recent days, at least two churches in Beijing have been raided by authorities who pressured landlords to cancel the leases.
On May 6th, several dozen officers from the Public Security Bureau entered a church service. While the service was allowed to continue, officials took pictures of those present. Two days later, the landlord revoked their lease.
Continue Reading
---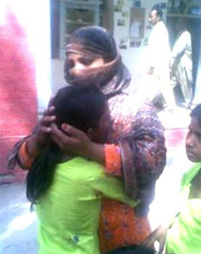 There is a mixture of hope and scepticism among Pakistani Christians with the latest development in the case of Asia Bibi who was sentenced to death for blasphemy in 2009. The Chief Justice of Pakistan's Supreme Court, Mian Saqib Nisar, stated on April 21st that Asia's appeal would be heard soon and that he will personally preside over the case. Another time, he mentioned that all appeals before the Supreme Court would be decided by July.
Continue Reading
---