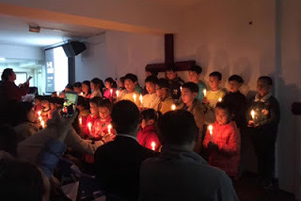 On the evening of December 9th, 2018, a coordinated attack against the Early Rain Covenant Church began, ultimately leading to dozens of arrests and the closing of the church (see this report). Over a year later, Pastor Wang Yi and others remain uncertain of the future, as they now contend with the outcome of court proceedings.
Continue Reading
---
On a recent trip to East Africa, Release International representatives met with Pastor "Jabir" (not his real name) who recounted the numerous challenges he and his family experienced due to persecution. Since Jabir's conversion to Christianity, the family has been forced to move numerous times to evade danger from militants.
Continue Reading
---
In April 2017, Pastor Bakhrom Kholmatov was arrested and charged with "singing extremist songs in church and so inciting religious hatred." In July of that year, he had been sentenced to three years in prison (read more). We are thankful to report that Pastor Bakhrom was released on December 17th, more than three months early.
Continue Reading