It is our prayer that through these bracelets, our persecuted sisters will see that there is still beauty in this world. Most importantly, that they will be reminded that they are not alone, for the Lord is with them.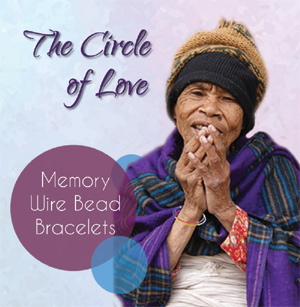 By joining The Voice of the Martyrs Canada and making these bracelets, you will encourage and bond with persecuted women in restricted nations. These bracelets are easy to make, and will be hand-delivered to women who have been affected by persecution.
Be sure to create a matching bracelet for yourself as a keepsake. In this way, you and the woman who receives your bracelet will have a physical connection. You will be reminded to pray for your sister, and she will be encouraged by the gift. In turn, she will pray for you! The Lord promises to bless those who bless others.