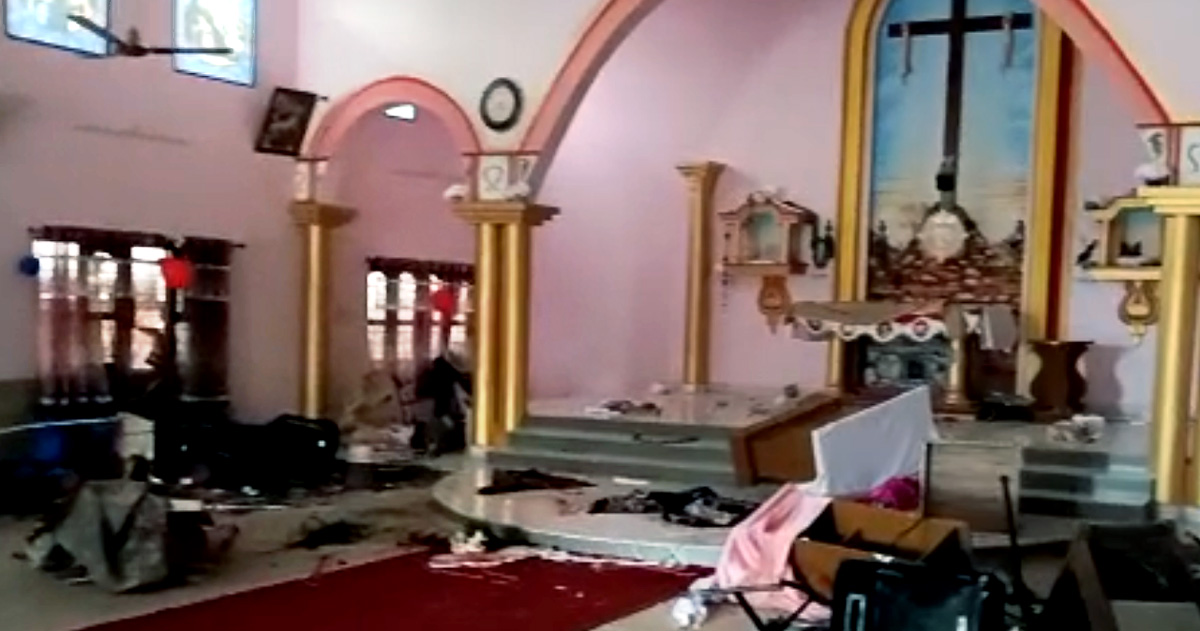 Hundreds of villagers converged on a Catholic church in the Narayanpur district of Chhattisgarh on January 2nd. Spurred on by accusations of alleged religious conversions, the crowd entered the church building armed with wooden sticks and iron rods. Significant damage was done to the church and presbytery. Several police officers, including the district superintendent, were injured when they attempted to intervene.
The violent incident followed a meeting organized by leaders in the tribal community over allegations that members of the church were performing religious conversions. While appeals for a peaceful protest were made during the meeting, anger among the crowd escalated until there was a mob consisting of over 1,000 people, intent on committing destruction. Charges have been laid against five individuals, including a leader of the Hindu nationalist BJP.
Since anti-conversion legislation has been introduced in various states throughout India over the years, it has been used as a catalyst for violence and persecution. For more details on the challenges being encountered by our Christian brothers and sisters in India, and/or to view related informative podcasts, go to our country report.
Pray for God's strength, wisdom and courage to be imparted in the lives of Christians residing within this district, as well as those in other areas of India who regularly face violence and discrimination because of their faith in Christ. As the country's church leaders seek the Lord's wisdom, may He honour that desire by mediating on their behalf and faithfully guiding them concerning their ministries. Additionally, pray for His intervention in the political decisions of India's governing leaders so that the people of this South Asian nation will be allowed to freely express their divergent opinions and religious beliefs in a peaceful and collaborative manner.