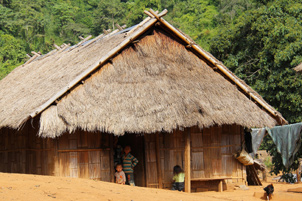 In the constitution of Laos, all citizens are guaranteed "the right and freedom to believe or not to believe in religion." However, in August of 2017, the Prime Minister signed a new Decree on Associations, aimed at restricting participation in non-profit associations, including religious groups.
The new decrees define the government as the final arbiter of all permissible religious activities. Any activity must be approved by various offices, even though such approval is rarely granted. According to religious leaders, the freedom to practise one's faith is particularly restricted outside urban areas. And while the law is supposed to apply to all four recognized religions (Buddhism, Christianity, Islam and Bahai), Buddhism has often been exempt from restrictions. Christians in remote villages have particularly faced threats, arrests and expulsion.
Pray that the pastors and evangelists in Laos will be encouraged to boldly share the Gospel with those of their communities who are spiritually searching and provide needed ministry and discipleship to fellow believers so the church can continue to flourish, despite the attempts to contain it. Commit to the Lord the very people who are opposing religious freedom, that they may also be introduced to the Saviour and experience the wonder of His abiding presence in their lives.