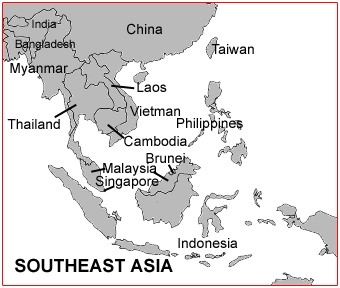 Brother "Keon" and his wife have suffered intense persecution since opening their home to other Christians last Christmas. The family accepted Jesus Christ after their son was miraculously healed from an illness. But after converting to Christianity, Brother Keon was forbidden to associate with anyone in the village.
The village leaders were angry because Brother Keon and his wife received Christians into their home without asking permission, which would have been denied anyway. This new convert is now concerned about his family's safety, including that of his own, as other believers have disappeared without notice or been kidnapped. Brother Keon and his family are standing firm in the Lord despite the dangers. It's their desire to remain in the village where they feel called to minister.
Thank the Lord for His miraculous healing of Brother Keon's son, and for the faithfulness of these new believers. Pray that He will surround this family with His protection, filling their hearts with peace beyond comprehension as they bring their needs before Him with thanksgiving and rejoicing (Philippians 4:4-7). May Brother Keon and his family continue to be effective witnesses for the Gospel so many others in their village will experience God's saving grace.