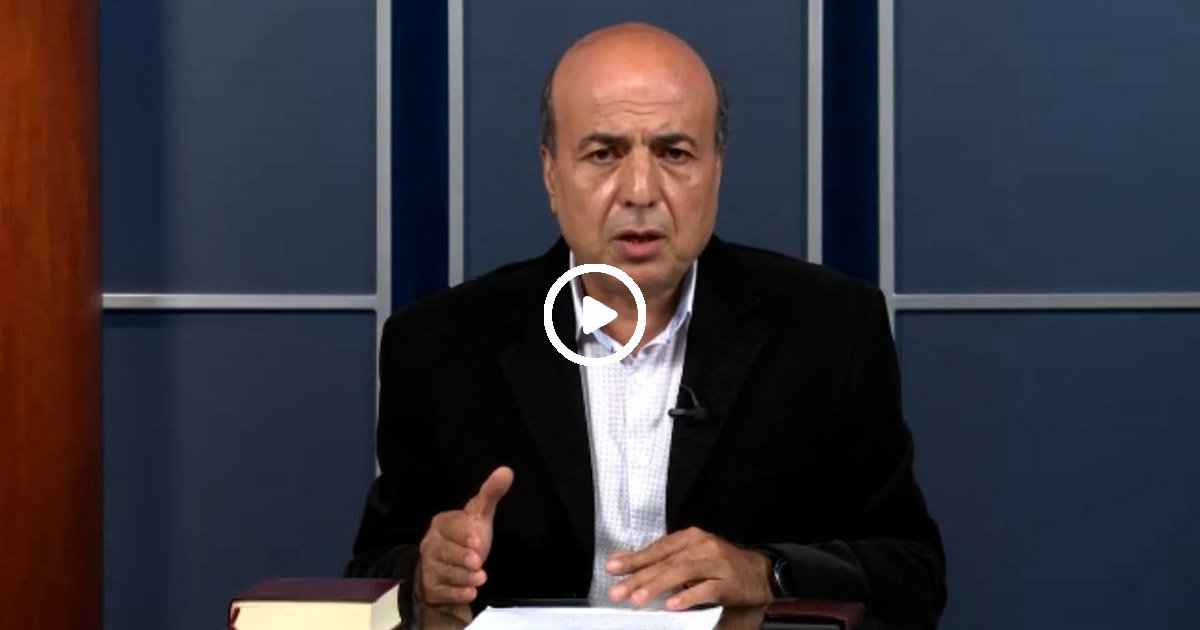 For the relatively small Christian community in Afghanistan, life has always been difficult. While democratic elections were first held in 2004, the constitution was built around a strict Sunni interpretation of Islamic law. As a result, Afghan followers of Jesus could not worship openly and often faced threats of beatings and other forms of torture from opposing family and community members.
With the recent national takeover by the Taliban militant group, the dangers facing believers have increased significantly. The words of Open Doors' Field Director for Asia address this growing concern: "Prior to Taliban rule, they already had a very difficult time living out their faith, as they had to keep it secret from their families for fear of being shunned, or worse, killed. Now that the Taliban is in power, their vulnerability increases tenfold."
Shoaib Ebadi, the Executive Director of Square One World Media, spoke with VOMC's Greg Musselman about the current situation. This Afghan-Canadian representative further explained that most believers are discovered because their family members report them. These relatives become "the first enemy," as they believe turning in Christian converts will cause their family members to return to the Islamic faith.
Due to Afghanistan's current volatile situation, reports from the country vary. The world's media is presently focussing on the thousands of Afghans pressing in at the Kabul airport in hopes of escaping the country and the tyranny anticipated under Taliban rule. Many foreign Christian workers have also been forced to flee. According to some reports, Afghan church leaders have received letters from the Taliban, stating that their locations and activities are being closely monitored. History demonstrates that the Taliban has no qualms about imposing the death penalty on those who disobey their interpretation of Sharia law.
Andrew Boyd from VOMC's sister organization, Release International, recently received reports that members of the Taliban have been going door-to-door in search of people who have worked with the previous government, as well as those who profess the Christian faith. The Taliban has also demanded the inspection of cell phones. It has been reported that at least one member of the Hazara community was killed merely for having downloaded a Bible app on their device.
Despite the horrific reports, Shoaib Ebadi – who personally has family members in Afghanistan – describes what he refers to as "good news" for the country's growing community of believers. Referencing the many foreign Christian workers who have been forced to flee, he states: "The good news is that Afghan Christians are now leading these groups (small house church fellowships). They are meeting in their homes, risking their lives every day...(while) taking God's Word to the people of Afghanistan. And they are the ones sharing the Good News of Jesus Christ with their neighbours, families and friends." To view the full interview with Shoaib, go to this page.
In the midst of these volatile times, pray that God's presence will be evident in Afghanistan and among Afghan people around the world. As a result, may many of them turn to Christ as their source of hope and salvation. Please also intercede for the many Afghans who are fearing for their lives in this restrictive nation, praying that they will experience the peace of God which surpasses all understanding (Philippians 4:7). May He mightily intervene in this seemingly impossible situation, turning the hearts of the Taliban leaders away from acts of forceful control and brutality to demonstrations of genuine humanitarian concern and justice for all citizens.