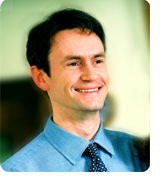 On September 29, the city of Minsk deposited money into the account of the New Life Church as payment for their church building being confiscated. According to Belarusian law, the church was obligated to turn over the building within ten days of this payment. Since that time, dozens of church members and others have been participating in a hunger strike to protest this action.
According to an October 20 report from Forum18, the authorities may be showing signs of relenting. Belarusian president Aleksandr Lukashenko is said to be aware of the situation and a senior state official has made a "strong recommendation" to Pastor Vyacheslav Goncharenko to file another appeal. The church has filed the appeal and intends to continue the public protests until the legal ownership of their property is acknowledged. Pastor Goncharenko has written on the church's website, "Among all this confrontation with lawlessness we are praying that our hearts would be pure toward those people that wish us harm." Join with the New Life Church in this prayer.
For more information on the persecution of Christians in Belarus, click here.