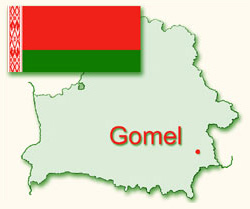 Two Danish citizens, Erling Laursen and Rolf Bergen, have been ordered to leave Belarus on charges of expressing "ideas of a religious nature," according to a February 11 report from Forum 18. On February 6, the men attended a prayer service at the Living Faith Church in the city of Gomel. During the service, when the congregation was praying, the pastor noticed a young man recording the event on his cellular phone. The next day, Laursen and Bergen were arrested by local officials while attending another service at the church. Police showed the men the video footage as evidence of their "illegal activity" and a deportation order was drawn up, barring the men from the country for one year. Bergen left Belarus on February 11 and, at last report, Laursen was scheduled to leave on February 19. The deportation brings to 31 the number of foreign citizens barred from Belarus in recent years for their religious activity.
Ask the Lord to embolden these believers as they face opposition for following Him. Pray that God will continue to raise faithful and committed Christians to build His church in Belarus (Matthew 9:36-38).
For more information on the persecution of Christians in Belarus, go to the Belarus Country Report.