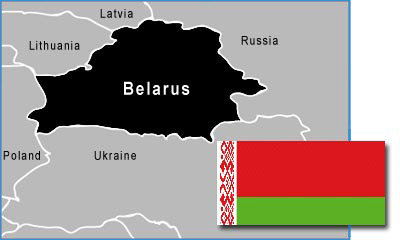 Nearly three weeks after police raided a Sunday worship service in the city of Gomel, located in southeast Belarus, a court fined Pastor Sergei Nikolaenko on June 19th for leading an unapproved religious meeting. There are concerns that a criminal charge may be in preparation against him.
Trouble began for Pastor Nikolaenko and his congregation on the afternoon of Sunday, May 31st when local police -- accompanied by the riot squad -- raided the Reformed Orthodox Transfiguration Church he was pastoring. Some 20 church members had gathered for worship in a rented venue within the city's Central District. On June 11th, a local authority commission banned further meetings from taking place, despite the church having been previously granted government registration. Additionally, police have searched Pastor Nikolaenko's home for "sectarian" literature, as well as the home of another participating church member.
In another situation, an active member of a Council of Churches congregation in the nearby district of Svetlogorsk was fined on June 25th for refusing to provide the name of a fellow Christian who happened to be reading from the Bible when armed police raided the church during a Sunday worship service. Other believers in the country of Belarus are facing similar forms of prosecution, including the owner of a home where members had gathered to worship. (For more about the challenges facing Christians in this country, go to the Belarus Country Report.)
Please uphold in prayer Pastor Nikolaenko, and others in Belarus who are facing much opposition for their faith, that they would sense God's peace and assurance throughout these trials. Pray that the publicized facts of each case will be used to raise awareness of their plight, thus garnering much needed prayer support from fellow Christians around the globe. As a result, may these persecuted believers be further strengthened in their walk with the Lord and even more determined to live wholeheartedly for Him. Also intercede for the citizens of Belarus who are in need of salvation -- including those in governmental authority -- asking that they be given an opportunity to hear the Gospel and come to faith in our Risen Saviour.