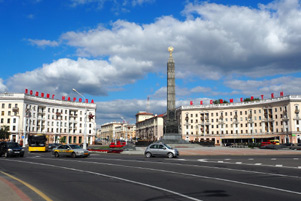 Evangelical church leaders in several countries of Central Asia face the question as to whether they should register with the local government, which can lead to pressure to compromise, or refuse registration and face arrest. In Belarus, however, the option to register may not be available.
Pastor Vyacheslav Novakovsky of Your Will Be Done Church has attempted to register four times since 2017. "We want to comply with the law and gather for religious meetings without fear of raids, fines or detentions," he explains. However, each time the submitted registration has been rejected. When the pastor inquired about the reasons for the rejection, one official told him, "There's an order from superiors not to register any new communities." When Forum 18 heard about this and asked for clarification, the official refused to confirm.
Many church communities have given up trying to register, since the process results in inevitable rejection. One church leader admits, "Obtaining registration is a waste of time and unnecessary trouble for our people." Some such groups meet in homes or in the woods to avoid prosecution for meeting without registration.
In October, the United Nations Human Rights Committee expressed concern about the mandatory registration process which creates undue restrictions on freedom of religion for the people of Belarus.
Pray that the government officials in Belarus will come to understand the need to respect the rights and freedoms of their citizens. Pray that Christians will be free to worship and practise their faith without fear of reprisal. Remember the many church leaders who are presently facing fines and detentions. May they experience the abiding presence of God's Spirit, empowering them with His divine strength and grace so they can serve as vibrant witnesses before others in need of salvation.