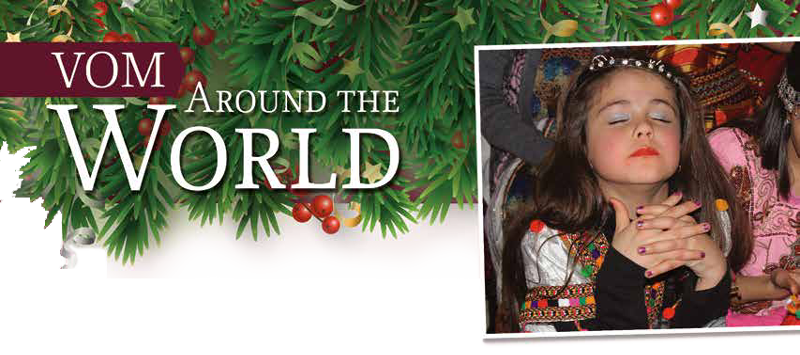 Report by Olivia Nicole
ALGERIA: Tokens of God's Love Distributed
Through the "Christmas Blessing" Project
This year, the Voice of the Martyrs Canada is facilitating a Christmas Blessing project that will bring great joy and encouragement to persecuted Christians living in Algeria. While the country is 99 percent Muslim, the Algerian church continues to be a remarkable example of ministry growth in North Africa and a leader in the region for theological training. Most of this development has occurred within the Berber community.
In recent years, however, governing authorities have placed increased restrictions on places of Christian worship and the faith practices of individual believers. Algerian Christians continue to request ongoing prayer as the government extends its campaign to close churches.
During this time of heightened persecution, further compounded by the country's economic and social instability, VOMC's Christmas Blessing project will be distributing 'tokens of love' to our Algerian brothers and sisters. In the words of an in-country ministry partner, this project "will be like a balm on the heart of our church."
The Voice of the Martyrs Canada has partnered with various churches throughout Algeria in its efforts to distribute thousands of packages filled with essential items to Christian and Muslim families with school-age children. Within each of the communities, a Christmas party will be held – providing opportunities to also extend God's love to Muslim children and their families.
Please prayerfully remember our Algerian brothers and sisters in Christ as they seek to make His name known in hostile areas. May the Lord use this year's Christmas Blessing distribution to remind them of His loving kindness and provision.