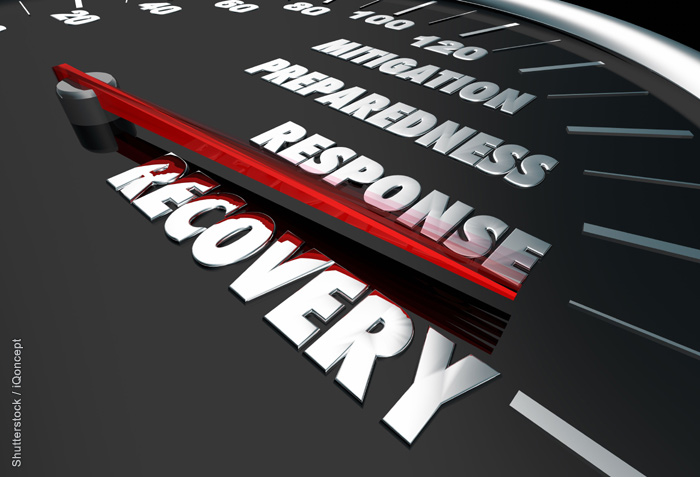 The Martyrs' Pleas – Part Two

How Should We Respond?
Pastor Geng Zejun was sentenced to 15 months in prison for "organizing illegal gatherings." Despite opposition from Chinese Communist Party officials, the congregation led by Pastor Geng refused to join the government-controlled Three-Self Patriotic Movement and thus the church was deemed illegal.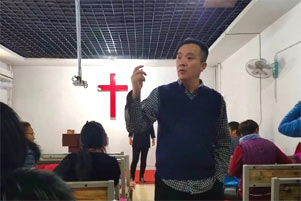 In the months following his sentencing, Pastor Geng experienced health problems, and his family was banned from visiting him. However, recent reports indicate that fellow inmates, and even prison guards, are treating the pastor with utmost respect. According to prison regulations, inmates issued a red vest are required to work the night shift. However, Pastor Geng alone has been given a green vest, exempting him from conducting any night work. People in the prison have come to refer to the revered Christian man as "Pastor," and they frequently approach him for discussions or to get his advice.
The pastor's family members continue to seek permission to visit him, even though they have been banned from doing so since his initial arrest on December 5th, 2021. At first, pandemic restrictions were used as an excuse to keep them away, but the authorities have since simply cited "rules and laws" as their reason.1
When people read VOMC's weekly Persecution & Prayer Alert updates, they often ask, "I am praying, but what else can I be doing?" That's a great question, especially when it comes from those who faithfully pray for persecuted Christians. The question, therefore, indicates the desire for more extensive involvement in ministering to persecuted Christians. Again, it comes from those who stand up and say, "I have heard the martyrs' pleas; now, how should I respond?"
Pastor Richard Wurmbrand's book, Tortured for Christ, articulates tangible and practical responses to the cries of persecuted Christians. As a point of interest, the following recommendations, which apply to all believers, come from the martyrs themselves:
Lead lives of consistent Christianity; lives of sacrifice.2
Raise your voice by protesting publicly on behalf of those who are oppressed.3
Pray for the persecutors, asking that they may be saved.4
Send Bibles and other Christian literature to hostile and restricted nations.5
Join hands with members of the underground church and provide the financial resources for them to carry on their fruitful ministry work.6
Broadcast the Gospel into restricted nations.7
Remember to support the families of Christian prisoners and martyrs.8
Ask your pastor and church leaders what is being done to help persecuted Christians.9
Did you notice point three on the response list? In this case, the prayer request of persecuted believers isn't for themselves but on behalf of their persecutors, specifically asking God to work out His great plan of salvation. Yet, amazingly, it is the only reference to prayer on the list. Maybe that's because persecuted Christians naturally assume that the global body of Christ is praying for them, so they don't need to mention it. Or perhaps they believe that, as they pray for their enemies, God will hear these petitions and also provide for their own spiritual and practical needs. I wonder, however, if it has more to do with point number one – that we must respond to their suffering by leading lives of consistent Christianity; lives of sacrifice.
For years, VOMC has been reporting that the number one request from persecuted Christians is that we pray for them. Have we been misleading you all these years? I was taken aback by point one when I reread Tortured for Christ and revisted the list of recommended responses. After all, my experience in the mission field is that prayer is the number one request of persecuted believers. So, are these two points at odds with one another? Upon further reflection, I believe that point one must serve as the basis for our response to persecution because it requires a lifestyle in which prayer is essential.
Living out Hebrews 13:3 calls for a life of active remembrance for Christ's church persecuted. As Christians here in Canada, we are not to be passive in regularly praying for our persecuted brothers and sisters, but rather to pray as if we ourselves are the ones being persecuted, abandoned, beaten and imprisoned. Hebrews 13:3 is not an easy command to live out, which is why the first point is so important to understand, for it requires one's commitment to a life of sacrificial love for the sake of Christ and the fulfillment of His Great Commission. Hence, our efforts necessitate a blend of serving the persecuted church and demonstrating a willingness to embrace the consequences inherent to discipleship. Glenn Penner, VOMC's former CEO, explains:
"The Bible (especially the New Testament) was written by persecuted
believers for persecuted believers. This context cannot be ignored without
it having profoundly negative implications for how we read and apply the
Bible and how we follow Christ individually and corporately."10
Second Timothy 3:12 presents the Biblical truth that every dedicated follower of Jesus will experience some form of persecution: "Indeed, all who desire to live a Godly life in Christ Jesus will be persecuted." When members of VOMC's ministry team connect with persecuted believers, there is an awarenes that the steadfast faith and testimonies of these oppressed believers also teach us how to appropriately respond to suffering for righteousness. Interestingly, persecuted Christians in hostile nations diligently pray that we Canadian believers will be faithful to our Lord and Saviour, Jesus Christ, regardless of the troubles that mount against us. Additionally, they hope we will benefit from the prayers uplifted before God's throne of grace for our spiritual maturation, as demonstrated through our active remembrance of them and compassionate response to their plight. Such fellowship is built as each follower of Christ grows in spiritual maturity and collectively utilizes their gifts for His glory, regardless of the cost. Persecution for the sake of Christ, therefore, unifies His church.
Pastor Wurmbrand put it this way:
"A man who visits a barber to be shaved, or who orders a
suit from a tailor, is not a disciple, but a customer. So, the one
who comes to the Saviour only to be saved is the Saviour's
customer, not His disciple. A disciple says to Christ: 'How I long
to do work like Yours! To go from place to place taking away
fear; bringing instead joy, truth, comfort and life eternal!'"11
"Customers" will not embrace persecution, yet persecution is anticipated and accepted joyfully by faithful disciples of Jesus Christ – regardless of their location.
"Christ suffered for us, so we will follow in His footsteps! Although we
are surrounded by hardships, God's grace is enough! Also, pray for our church.
The government has verbally banned our church, but God will protect His
people! Pray to God to give us firm faith and determination to follow Him!"
~ Hao Ying, the wife of Pastor Geng Zejun
And so, we can respond to the pleas of Hao and other persecuted believers around the world by living lives of prayer, trusting that our Lord will hear our intersessions and transform us in the process.
For the glory of His name,




Floyd A. Brobbel
Chief Executive Officer
The Voice of the Martyrs Canada Inc.



Endnotes:
1 VOMCanada.com/cn-2023-02-09.htm 2 Wurmbrand, Richard. Tortured for Christ: 50th Anniversary Edition. Cook, 2017. p. 163. 3 Ibid., p. 163. 4 Ibid., p. 163. 5 Ibid., p. 165. 6 Ibid., p. 166. 7 Ibid., p. 167. 8 Ibid., p. 168. 9 Ibid., p. 170. 10 Penner, Glenn. In the Shadow of the Cross: A Biblical Theology of Persecution and Discipleship. 2004. p. 9. 11 Wurmbrand, Richard. In God's Underground. Living Sacrifice Book Company, 2004. p. 86.