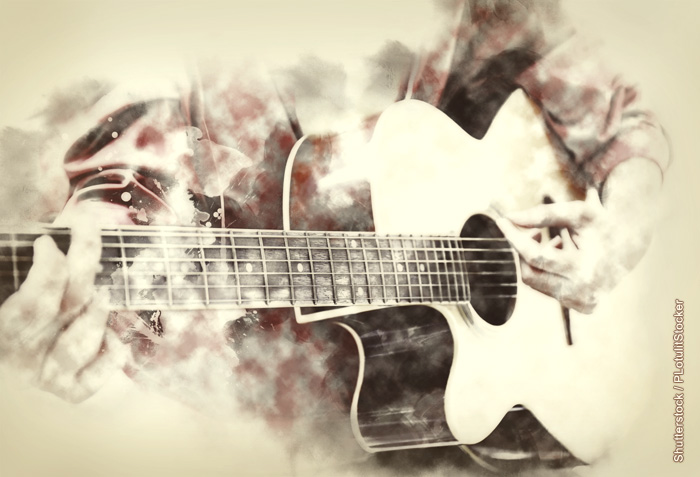 That Little Guitar Slide

"Do you see a man skillful in his work?
He will stand before kings;
he will not stand before obscure men."
~ Proverbs 22:29 ESV


I recently watched an episode of Everything Music on YouTube. It was hosted by Rick Beato, a multi-instrumentalist, music producer and educator, who took the time to honour the life of recently deceased Canadian music legend Gordon Lightfoot (November 17th, 1938 - May 1st, 2023). While growing up in the northern part of New York state, Rick and his brother were big fans of Gordon's music. Rick shared a story of how his brother who – while playing him one of Gordon's greatest songs, If You Could Read My Mind – had pointed out a subtle guitar slide in the song. Even though Rick wasn't able to detect it at first, when he put his ear closer to the audio system speaker, he heard it. "That's what makes this song great," his brother said. Those musical details can quickly go unnoticed by the untrained ear but raise the bar of excellence in artistry.
"The test of the artist does not lie in the will with which he
goes to work, but in the excellence of the work he produces."
~ Thomas Aquinas
I wonder how musical artists like Gordon Lightfoot react when the average listener misses those little guitar slides. Do they wonder if it's worth the effort, discouraged that the skillful, creative touches go unappreciated? Or do they know that, though few will find the hidden treasures within their work, art is a continual process of moving towards perfection? The artist produces a masterpiece because their passion is to pour their God-given skills and talents into creating something that will impact their culture.
Once I heard the guitar slide myself, I began to listen to Gordon's song with new ears and came to appreciate the musical excellence contained within the piece. I then began to ponder on my life and whether I wake up daily with an artist's mentality. How do I pursue excellence in relation to my family, friendships or labour? Do I intentionally look for ways to drop in a "guitar slide," knowing that the one who discovers it will be blessed? It's so easy to allow the demands of the day to rob us of the energy required to put in the extra effort, to the point of settling for "good enough." Yet, the Christian life requires embracing a lifestyle of constant transformation. Thankfully, the process of continual change doesn't solely depend on us but is a work of the Holy Spirit. The Apostle Paul wonderfully expressed this Biblical truth in 2 Corinthians 3:18:
"And we all, with unveiled face, beholding the glory of the Lord,
are being transformed into the same image from one degree of glory
to another. For this comes from the Lord who is the Spirit."
And yet, according to Ephesians 2:10, we must also actively participate in this process of change:
"For we are His workmanship, created in Christ Jesus for good works,
which God prepared beforehand, that we should walk in them."
All born-again Christians represent the handiwork of God – each one of us uniquely created as His masterpiece. However, we were not meant to adorn a wall in some obscure backroom, but rather to testify to the glories of the Master Artist. This aspect of our testimonies involves walking in the good works for which we have been created. The Believers Commentary explains: "The object of this new creation [born-again believers] is found in the phrase 'for good works.' While it is true that we are not saved by good works, it is equally true that we are saved for good works. Good works are not the root but the fruit. We do not work in order to be saved, but because we are saved."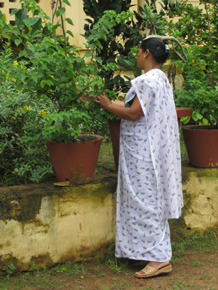 Born-again believers in India often face abuse because of their conversion to Christianity. "Bhavini" (not her real name) lived with her in-laws, working tirelessly at several odd jobs to support her family. When Bhavini declared that she was a Christian, she immediately faced stiff opposition from her family and community. Branding the new believer as being "demon-possessed," they completely ostracized Bhavini to the point of refusing to talk to her. As the sole Christian among the five members of her family, Bhavini has been traumatized by the persecution; something she still endures daily.
Despite her suffering, Bhavini continues to attend church services and weekly prayer meetings, where she cultivates the joy of the Lord by listening to God's Word and worshipping with other believers. She readily shares her testimony with the other women in her group, who also experience hostility because of their Christian beliefs and practices. Bhavini desires to be a witness for the Lord by demonstrating the nature of Jesus through her hard work and gracious, loving behaviour. She hopes her family and neighbours will be saved one day as a result.
If you were driving through Bhavini's village, she would appear to be just another woman working in the market, trying to make enough of an income to survive. You may not notice the diligent, skillful manner in which she approaches her work and the gracious way she strives for excellence to the glory of God. Even if she doesn't have an opportunity to stand before the kings of this earth, one day she will assuredly stand before the "King of kings" to be commended with the following words of Jesus; a reward that all His faithful followers desire to receive. May these aspiring words, as recorded in Matthew 25:21, encourage us to wholeheartedly serve Him:
"Well done, good and faithful servant. You have been faithful over
a little; I will set you over much. Enter into the joy of your master."
So, how do we create those "little guitar slides" in the story of our lives? In other words, how do we determine the good works God has created us for so we can walk in accordance to His greater plans? In answering this question, my dear friend, Tom Zurowski, told me: "We tend to make things more complicated than necessary. For me, it's simple. I challenge myself to do something new every day."
Tom explained that we need to be mindful of the cycles of our daily routines and the people we encounter day after day. Then, with the Holy Spirit's guidance, we can seek opportunities to do good to others. "Maybe it's not [just] saying 'Hello' to the person who serves you coffee every morning, but asking if you can pray for them," he added. "Maybe it's taking our earbuds out of our ears as we commute to work and being available for conversation – with anyone." Tom explained further, "When you live your life this way, you not only change people, but you will find that little by little, you change."
Not many of us will write a bestseller, hit number one on the music charts, or have a painting on display in the Louvre. However, with the Lord's leading, we will have opportunities to cultivate something more valuable – treasures that live on in the form of love, joy, peace, patience, kindness, gentleness, and self-control. When such fruit is evident in our lives, they will not be missed by the casual observer like a little guitar slide quietly hidden within a body of music. In a world where one's creativity is endangered by pseudo-artists, big business, and the development of artificial intelligence, the Bride of Christ stands as an example of God's amazing grace through the sacrifice of His Son. As 2 Corinthians 4:7 affirms, nothing can come close to His holiness on display when He chooses to shine through His people.
"But we have this treasure in jars of clay, to show that
the surpassing power belongs to God and not to us."
That, my friends, makes the song that's represented by your life so incredibly great!


Floyd A. Brobbel
Chief Executive Officer
The Voice of the Martyrs Canada Inc.