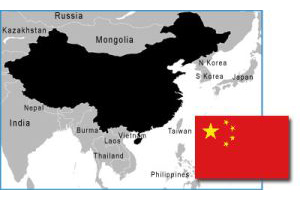 Chinese Christian lawyer Jiang Tianyong has not been seen since he disappeared last November. Now the members of his family are told he's been charged with trying to overthrow the regime and, therefore, faces a potential life sentence. Jiang's father received an official statement from the local Public Security Bureau in southern Hunan province informing him that Jiang was charged with "subversion of state power" on May 31st.
Jiang went missing as he returned from visiting the family of a fellow lawyer who had been detained during the July 2015 crackdown on "dissidents." It was initially thought that Jiang was held incommunicado in an illegal "black jail" until his family received this recent news from authorities.
Jiang, a fierce advocate for minorities' religious rights and broader human rights, was charged in December with "inciting subversion of state power" and sentenced to spend time in an unofficial "black jail." However, his family was informed that he is presently being held at Changsha No. 1 Detention Centre -- the first official confirmation of his whereabouts in six months. A previous report announcing China's July 2015 crackdown on religious liberty may be reviewed here.
Please solemnly petition the Lord for the peace and perseverance of Jiang as he awaits trial. May the Holy Spirit fill Jiang afresh, giving him the power and strength he needs to endure. Ask that God's presence and peace will also be upon Jiang's wife, Jin Bianling, and their daughter, who have fled the country to avoid further harassment while awaiting updates on his case. In addition to praying for the release of Jiang, let's be mindful to intercede on behalf of all the other human rights lawyers and activists who have been imprisoned since the 2015 crackdown.