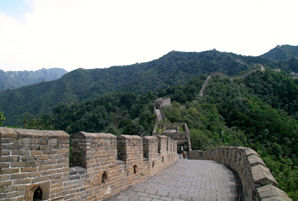 On September 22nd, officials in Xianning, Hubei Province, arrested a pastor, her daughter and three-year-old grandson. After the three had engaged in a house church outreach, which took place in the central part of the country, police and religious affairs officials became upset by the event, resulting in the arrest of the three family members.
Xu Shizhen, her daughter Xu Yuqing, and grandson Xu Shouwang, had taken part in an evangelistic effort sponsored by their unregistered congregation, Zion Church, to proclaim Christ in public parks and squares. During the outreach -- which had included song, dance and music with bamboo instruments -- the women shared the Gospel, even though local authorities frequently interrupted them.
When inquiring of police about the detainees on September 24th, other family members discovered that the officers had separated the two women from the young child, keeping him at the station while transferring his mother and grandmother to other locations. No one knew whether the women were under criminal or administrative detention.
Prior to the arrests of the women, the religious affairs bureau sent Xu Shizhen a notice in late August, accusing the church of violating Regulations on Religious Affairs and ordering her to stop the missionary work. The arrested pastor had previously led Hongqiao Church, a house church that forcibly became part of the country's official Three-Self Church in April 2012 after officials occupied the building and damaged church property. Reports have shown that when Xu Shizhen left to start the new church, police continued to harass her and other members of the former congregation.
Ask the Lord to honour the spiritual fervor of these ministering women by greatly blessing their evangelistic efforts. Pray that the seeds of truth proclaimed at the outreach will be firmly planted in the hearts of the recipients -- leading to their eternal salvation and the bearing of much good fruit. May the ministering women be further strengthened while waiting for release from detainment, utilizing every God-ordained opportunity to testify of their faith to other prisoners. In the meantime, please uphold little Xu Shouwang during this time of separation from his mother and grandmother. Ask the Lord to watch over this young child, keeping his tender heart in perfect peace and ensuring that he remains safe from all harm. Intercede on behalf of the authorities involved in this case, that they too will be touched by the Spirit of our Living God and receptive to His life-saving message of love.