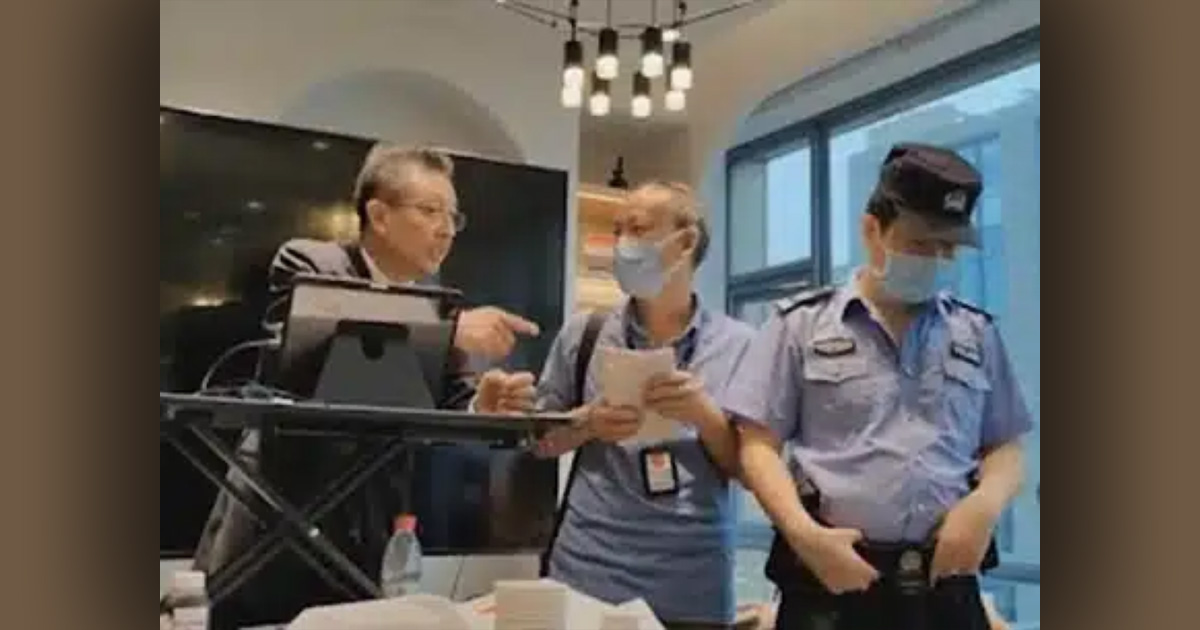 In a coordinated act, Chinese authorities raided five separate locations of the Guangzhou Bible Reformed Church during worship services on May 7th. Several church elders, preachers and co-workers were detained for interrogation, though most were released later that day. The worshippers meeting in each of the locations were ordered to disperse.
Pastor Huang Xiaoning was preaching in the Yuexiu branch of the church when the police arrived. When asked to stop preaching, he informed the officers that they had leased the venue and the officials had no right to interfere. Although the officers stated that they were authorized to inspect the location, Pastor Huang referenced the Chinese constitution as it relates to personal freedoms, including the freedom of religious belief. A debate ensued between the pastor and an official from the Religious Affairs Bureau.
After the officers left, the landlord of the venue where the Yuexiu branch was meeting asked the worshippers to leave, due to concerns that the church may have broken some laws. Respecting that decision, Pastor Huang paid for the one hour they spent at the venue.
The Guangzhou Bible Reformed Church refused to join the government-sanctioned Three-Self Church and, as a result, was banned in July 2018. Although their building was confiscated, the church members continued meeting – changing venues each week. These believers have asked fellow Christians to pray for God's protection, and that He would continue to use them to glorify Him and testify of the saving grace He has made available through Christ. For more on the persecution facing Christians in China, go to our country report.
Pray for the ongoing ministry of the Guangzhou Bible Reformed Church. Praise God for His continued work in and through this faithful congregation, as they continue to increase in numbers despite the ongoing opposition. May the words spoken to the officials during the raid help them to realize the truth of the Gospel and be used to ultimately lead them to faith in Christ. Please also pray that there will not be further legal action taken against the church nor its leaders.