Current Ministry Projects
VOMC is working alongside ministry partners to provide legal aid for Christians who have been detained due to false allegations or trumped-up charges. VOMC also helps to equip and empower Christians spiritually through the provision of Biblical and discipleship resources.
Project Funds: Legal Defence, Equipping the Saints
Country Information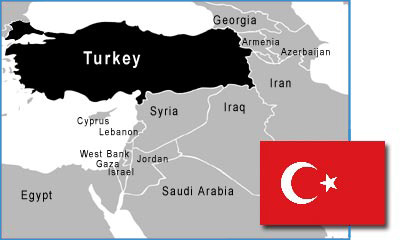 Population
82,482,383 (July 2021 est.)
Ethnicity (%)
Turkish (70-75), Kurdish (19), other minorities (7-12)
Religion (%)
Islam (99.8), other (0.2)
Leader
President Recep Tayyip Erdogan (2014)
Government type
Parliamentary republic
Legal system
Civil law system derived from various European continental legal systems
Sources: CIA World Factbook
Pray for Türkiye
Prayerfully uphold those who have had their churches and places of worship taken over by a government that does not represent their beliefs, values or ordinances. Ask the Lord to oversee the mediation process as church officials and government representatives endeavour to work out a solution that is both honouring to Him and fair to all the members of the various churches. Despite the challenges experienced by the believers of this country, may they have a sense of God's reassuring presence and peace, knowing that one day He will reign supremely and justly over the entire earth.
end
Select a Region