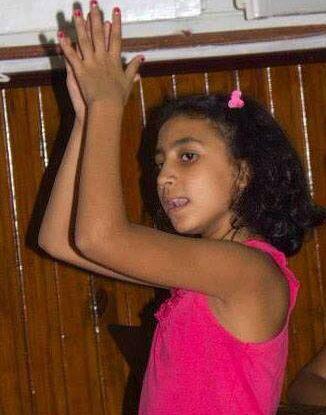 Just two days after gunmen fired at a church in Ain Shams, near Cairo, Morning Star News is reporting another attack in the suburb, this time killing a 10-year-old Christian girl. Last Tuesday evening, Jessica Boulous was shot while returning from a Bible lesson at the Ahmed Esmat Street Evangelical Church. While Jessica and her Sunday school teacher were walking through a market, an unidentified gunman fired a single shot at Jessica, leaving her in a pool of blood.
Jessica's uncle, Nasr Allah Zakariah, says the girl had expressed anxiety about the region's increasing violence. Zakariah, an Evangelical pastor, hasn't assumed the attack was religiously motivated, but he shares Jessica's concern, telling reporters that violence against Christians "seems to be normal" in Egypt.
Earlier that day, masked gunmen targeted a Christian family at a grocery store in Jazeerat Al Khazendara village. One of the family members, Milad Ebeed, was abducted, and his father, mother and brother were shot. His father died at the age of 75, and his mother and brother were left with serious, but non-life threatening, injuries.
Since Mohammed Morsi left office on July 3, Human Rights Watch (HRW) has documented at least six major attacks against Egyptian Christians. HRW says that the responses from security forces have been vastly inadequate.
The day Morsi was ousted, some of his supporters burned St. George's Catholic Coptic Church and al-Selah church, both in the village of Delga. Police did not attempt to protect the building, nor have investigators surveyed the scene.
Two days later, the death of a Muslim man prompted a 17-hour anti-Christian rampage in the village of Naga Hassan. Some in the mob attacked Christians in their homes. Four Christians were confirmed dead and three confirmed wounded. At least 24 Christian-owned properties are destroyed. Police failed to intervene until the violence turned fatal.
Police effectively intervened on behalf of Christians in only one of the six attacks. When Morsi supporters attempted to raid a church in the city of Qena, police used teargas on the assailants, preventing them from inflicting damage or injuries.
Human Rights Watch is calling upon the Egyptian government to investigate the attacks, hold the perpetrators accountable, and determine if more could have been done to prevent the attacks.