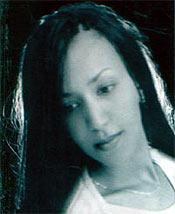 Popular Eritrean gospel singer, Helen Berhane (31), has been imprisoned since May 2004 after she refused to sign a statement renouncing her Christian faith. Since then she has reportedly been held for extended periods of time in shipping containers and underground cells at the Mai Serwa military camp.
According to an October 17 report from Christian Solidarity Worldwide, Helen was recently seen in a wheelchair in an Asmara hospital. She is reported to have sustained serious physical mistreatment. She has not been allowed visitors.
CSW also reports that forty members of the Kale Hiwot Church were detained in the Adi Sebdo suburb of Asmara last week. Ten of those detained were children. When relatives attempted to bring food and blankets to those detained, they were also arrested.
Continue to pray for the hundreds of Christians detained for their faith in Eritrea. Video reports on the persecution facing Christians in Eritrea can be viewed online at https://www.vomcanada.com/.