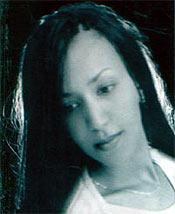 After being incarcerated for thirty months in the Mai-Sirwa military camp just outside the capital city of Asmara, The Voice of the Martyrs (Canada) has learned well-known Eritrean Christian gospel singer, Helen Berhane has just been released from prison.
The 31-year old was admitted to the Halibet Hospital in Asmara recently. She was seen in a wheel-chair in the hospital but was not allowed any visitors. Many Christians in Canada and around the world have been praying for this very committed follower of Christ.
Helen, who is now with her parents in Asmara, is said to be in very good spirits despite her plight for the sake of Christ. The Voice of the Martyrs (Canada) joins the chorus of praise to our Lord for this good news which has come in the wake of the martyrdom of two Eritrean Christians three weeks ago in the town of Adi-Quala which is about ninety kilometres south-west of Asmara.
Please continue to pray for the release of more than 2000 Eritrean Christians that include most the leadership of the evangelical churches in the nation. Pray for God's grace to abound in them in prison as they suffer for Christ's sake with love and prayer for their persecutors (Romans 12:14). Also pray for the families of the imprisoned Christians. Pray that God's grace will likewise abound in them and that our gracious Father will provide for their every need (Phil. 4:19). And please join our Eritrean brothers and sisters around the world who are rejoicing and praising God for the release from prison of this faithful believer and servant of Christ, Helen Berhane.
For more information on the persecution facing Christians in Eritrea, click here.