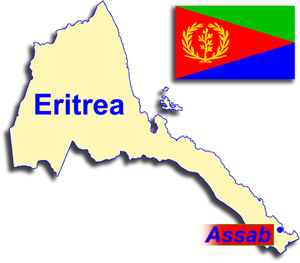 On February 15, Eritrean Christian, Magos Solomon Semere, died from physical torture and pneumonia in the Adi-Nefase Militant Confinement facility just outside Assab, according to a February 22 report from Compass Direct. VOMC was able to confirm his mistreatment that led to his death at the hands of the military authorities.
Semere, a member of the Rema Church, was first jailed in the fall of 2001 after he was arrested for evangelizing and starting worship meetings with six other Christians. He was released after eighteen months but was re-arrested in July 2002. When Semere fell seriously ill in prison, he was pressured to sign a statement renouncing his faith in order to receive medical treatment but he refused to do so. One of Semere's former fellow prisoners said, "Magos was determined to obey the Lord rather than men."
On February 18, in an unrelated incident, ten Eritrean Christians were taken into custody by security police in Asmara. The Christians had been paying a social visit to a private home to congratulate a newly married couple. Seven of those arrested were members of the Eritrean Orthodox Church and three were members of the Full Gospel Church. Six of them were women.
Pray that those who mourn for Magos will find comfort in the fact that those who die in Christ will be raised with Him (1 Corinthians 15:50-58). Ask God to give comfort and strength to the imprisoned believers. Pray that all Eritrean Christians will echo Peter's sentiment and determine to obey God regardless of what man says (Acts 5:29).
For more information on the persecution of Christians in Eritrea, click here. Video reports on persecution in Eritrea are also available on VOMC's multimedia website, https://www.vomcanada.com/.