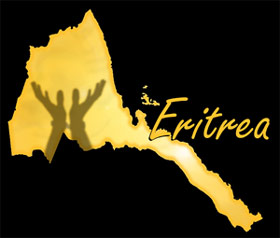 On January 24, Hana Hagos Asgedom (41), a member of Asabe Rhema Church, died of a heart attack at Eritrea's Alla Military Camp. Hana, who had been detained at Wi'a Military Camp for three years following her arrest in 2007, was moved to the Alla Military Camp when the Wi'a camp was dismantled seven months ago. On arrival at the new camp, Hana was offered a final opportunity to renounce her faith. When she refused, she was placed in solitary confinement. Shortly before her death, she reportedly endured beatings with an iron rod for refusing to "make the chief commander in the camp a cup of coffee" -- an order local Christians believe was in reality a sexual advance. She was then returned to her cell where she endured further punishment and eventually passed away.
Also in Eritrea, Pastor Habtom Tewelde (55), a Full Gospel Church leader who was arrested and detained in 2008, was released on January 21. He was reportedly freed due to medical complications from his diabetes. Upon his release, he was warned not to continue his Christian activities. (Source: Open Doors USA)
Pray for those mourning the loss of Hana. Pray that her faithful life and witness will be an example to fellow Eritreans suffering trials for their faith. Thank the Lord for Pastor Tewelde's release. Ask God to give him comfort and healing as he recovers from his time in detention.
For more information about suffering Christians in Eritrea, click here.