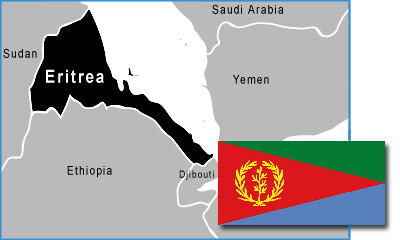 Denied their most basic needs for survival, three Christians have died in Eritrean military camps.
Two Christian women died in the Adersete Military Camp in western Eritrea, according to a local source, as they were confined in a dungeon-like cell intended for religious prisoners. Twenty-eight-year-old Terhase Gebremichel Andu and Ferewine Genzabu Kifly, 21, both employees of a wholesale store, were arrested during a prayer meeting in 2009 at a private home. After two years of physical military torture and the denial of medical care, the women succumbed to starvation and poor health.
Within weeks of these deaths, Angesom Teklom Habtemichel, a 26-year-old Christian, also died in an Eritrean military camp after serving two years. He contracted severe malaria but was denied medical treatment because of his written refusal to recant his Christian faith. He died one week later.
Eritrea has a history of severely mistreating Christians and is known as one of the worst nations for Christian persecution.
Please pray that the unwavering faith of Terhase, Ferewine and Angesom will be an example of Christ to unbelievers. Pray that those mourning will trust that, in Jesus, even death has lost its sting (1 Cor. 15:55). Pray that other Christians imprisoned in Eritrea will soon be released.
For more information about suffering Christians in Eritrea, go to the Eritrea Country Report.