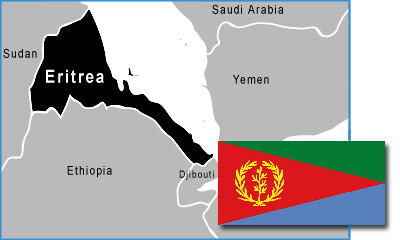 Adris Ali Mohammed has recently died after spending two very difficult years in prison at the Aderset Military Camp in Eritrea. The 31-year-old was confined to a small dungeon-like cell where he was denied medical treatment for malaria. Despite the fatal outcome, Christ's victory over death has freed Adris from his suffering and he is now experiencing the glorious promise of eternal life.
In 2010, Adris was arrested in the town of Tesenai after the Eritrean police learned of his conversion to Christianity. Sources state that he bravely withstood horrific persecution and held steadfastly onto his faith. It is estimated that there are about 100 other believers currently imprisoned in Aderset.
Please lift up in prayer the family members and friends mourning Adris at this time. May the example of his unwavering faith serve to be a source of encouragement to them. Please pray that Adris' relentless love for Jesus Christ will be vividly remembered by those who so harshly mistreated him, resulting in the softening of their hearts. Also pray that the gospel will be effectively proclaimed throughout Eritrea.
For more information on the persecution of Christians in this country, go to the Eritrea Country Report.