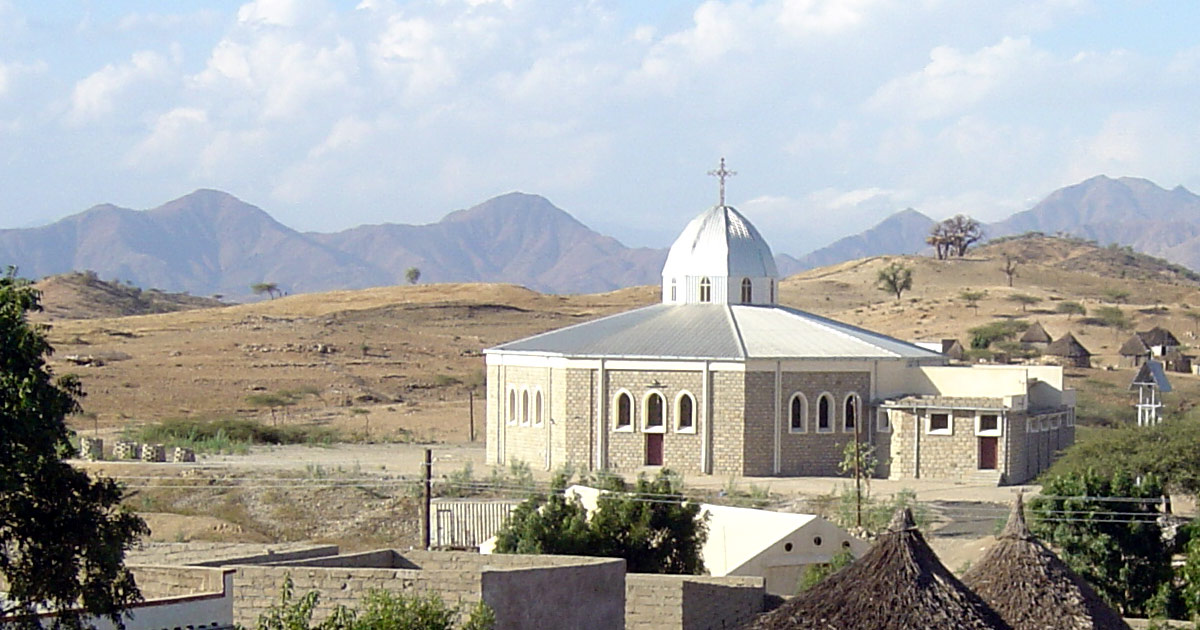 In 2002, the government of Eritrea outlawed every religion except for Sunni Islam, Eritrean Orthodoxy, Roman Catholicism and Lutheranism. Since then, the oppression against other religious groups has been severe. Even those within the approved faith groups have been at risk of opposition, particularly if they are perceived to be in conflict with the country's authoritarian regime. To review previous reports on the persecution of Christians in this East African nation, go to our country report.
Recently, three Catholic clerics were detained, despite them belonging to an approved faith community. On October 11th, security agents detained Mihretab Stefanos, the parish priest of St. Michael's Church in Segheneity. The next day, Abba Abraham Habtom Gebremariam, a priest from Teseney, was also detained. Then, on October 15th, the Bishop of Segheneity, Abune Fikremariam Hagos, was detained at the Asmara International Airport after his return from a trip to Europe.
At last report, Abba Abraham was being held at the Adi Abeito prison, north of Asmara. The whereabouts of the other two church leaders are unconfirmed, but it is believed they may be imprisoned at the same facility. When the Catholic church inquired about the reported detainment of the bishop, authorities confirmed that he was in custody but they would not disclose the reason for the arrest nor his location.
While the motives behind the detentions remain unknown, Catholic bishops within Eritrea have repeatedly called on the government to end its authoritarian behaviour and govern more democratically. The ruling governmental leaders have been unhappy about these calls for political reform, which may have led to their recent oppressive actions.
Continue to prayerfully remember the many Christians in Eritrea who are presently imprisoned because of their faith in Christ, asking that each one of them will be sustained by God's strengthening presence and grace. May justice and democracy prevail in each case, including those involving the three recently detained men, resulting in their release from custody. Additionally, ask the Lord to touch the hearts of the country's governing leaders with His transformative love so they will come to realize the importance of honouring Him and respecting the rights and freedoms of all citizens.