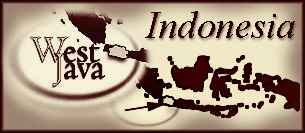 Leaders of a church in West Java, Indonesia have demanded justice from police after an attack from Muslim protestors left at least a dozen people injured. As some 20 members of the Batak Christian Protestant Filadelfia Church in Bekasi gathered for Sunday worship on a church-owned plot of land in Ciketing on August 8, at least 300 members of the Islamic People's Forum (FUI) and the Islamic Defenders Front (FPI) broke through a police barricade and ordered them to leave. When the church members refused, the protestors assaulted the group with sticks, stones and their bare hands. As many as 700 protestors reportedly took part in the attack on the congregation of 1,500 members. When church members decided to leave, the mob "hunted us down and hit us," a church leader said. Several church members required medical attention. The police chief, however, said he blamed the church members as he had warned them not to hold services in the area because they were disturbing residents. The church has filed charges against the FUI and FPI for assault and defiling a religion. (Source: Compass Direct)
Please pray the Lord's healing hand will be upon those who were caught in the attacks. Pray these Christians will not have a spirit of fear but rather a spirit of faithfulness. May their conduct be a witness for the gospel. Pray that Christians will be granted the freedom to meet together to worship.
Go to the Indonesia Country Report to find out more about the persecution of Indonesian Christians.