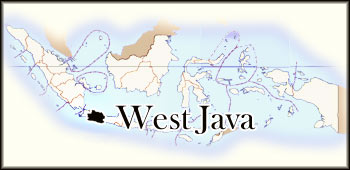 Muslims are reportedly attempting to stop a church from holding worship services in West Java, Indonesia. Earlier this month, on November 7, more than 50 Muslims gathered outside a multipurpose building in Karask village where members of The King of Glory Church were gathered for a Sunday worship service. The Muslims chanted "Allah akbar" (God is great) and demanded that the meeting be put to an end because the building was not approved for worship services. The protest went on outside the church for more than an hour before the Muslims dispersed.
Church permit applications are often stalled in Indonesian government offices, opening the way for Muslim groups to accuse them of worshipping without official permission. In this case, however, church leaders claim that they were given permission to worship by an official in 2005. One of the leaders reported that neither the building managers nor the church leaders have ever received a written complaint about the worship services. He also said that there was no regulation against using a multipurpose building for worship services.
Pray that these believers will be free to worship in peace and without fear of violence from Islamic groups. Pray the Spirit of the Lord will guide and sustain Christians in West Java as they serve Him amid opposition. Pray that Indonesian authorities will take just and decisive action against those harassing Christians in the country.
Stay informed on the persecution facing Indonesian believers by visiting the Country Report at the Indonesia Country Report.