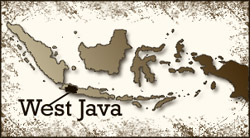 Seven house churches were forcibly closed down in West Java, Indonesia, due to local Muslims' objections to the buildings being used for "illegal church meetings."
On December 12, between 200 and 300 Muslim militants from hardliner groups such as the Islam Protector Front (FPI), Moslem Forum (FUI) and the Islamic Reformation Movement (Garis) gathered outside seven houses and performed sudden inspections of the buildings.
The house churches were being used by members of the Protestant Batak Christian Huria Church. The militants said the buildings could not be used for Christian worship services and told the congregation to meet elsewhere.
The police high commissioner adjutant, Hendro Pandowo, denied the news, saying the Muslim fundamentalists raided some churches. The security troops of Bandung city were following up on that report by sealing the seven house churches.
The owners of the houses were told they could remain in their homes but were forbidden from opening their homes for Christian worship services.
Ask God to use this ordeal to strengthen the members of this church. Pray that they will demonstrate Christ's love to those who oppose them and that their faith will be a light which helps lead others to the Lord. Pray that Indonesian Christians suffering for Christ will keep their eyes on Jesus, persevere in their faith and not grow weary or lose heart (Hebrews 10:32-39; 12:1-3).
You can find out more about the trials facing Indonesian followers of Christ at the Indonesia Country Report.