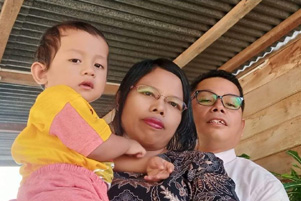 The state of religious freedom in Indonesia was brought again into the spotlight when local authorities broke up a Sunday service at the Indonesian Pentecostal Church in the province of Riau on August 25th.
The church had been meeting in a building that also served as the pastor's home since 2014. This congregation faced opposition, however, from some neighbours. A letter was sent to the church on August 7th, banning them from conducting any religious activities inside the home. Under a 2006 decree, religious buildings require the approval of community members. While passed in the name of religious harmony, this law has created significant problems for Christians and other minority religious groups.
In response to the letter forbidding the church members from meeting inside the home, the church set up a tent next to the building for worship services. In the middle of a recently held service, police entered and demanded that it stop immediately. Pastor Damianus Sinaga protested that they were praying, but an officer refused to relent. Video footage shows one woman passionately pleading with police: "Help us, we are just trying to pray and worship our God. We are Indonesian citizens, where are our rights?"
After news of the incident was released on social media -- including video footage -- a meeting was held on August 28th. The outcome of that meeting mandates that these Christians travel eight kilometres to the nearest established church building in order to worship.
This incident is not unique; several similar cases have taken place in recent years. More information on the challenges facing Indonesia's Christians can be reviewed by going to our country report.
Remember Pastor Damianus and the members of this congregation, as they face the challenges of representing Christ within their community. Pray that those who are opposed to the church will witness the love of God demonstrated in the lives of the Christians around them. May laws be established to bring true religious harmony in Indonesia.