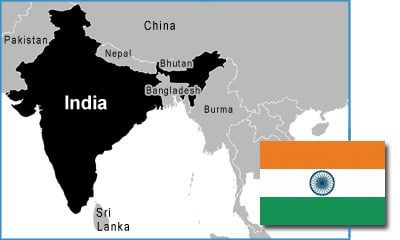 A pastor in Uttar Pradesh state was recently attacked and beaten during a church service. Near the end of the service, a group of Hindu men attacked Pastor "Caleb" by tying him to a tree and beating him. The attackers, who apparently were directed by Hindu leaders in the village, broke Pastor Caleb's arm during the beating.
VOM partners are helping to provide him with medical treatment, while also urging police to prosecute the attackers. Pastor Caleb's church had been threatened in the past by high caste families. It is understood that about five Christian families who have faithfully remained with the church had angered villagers by refusing to offer a gift to a Hindu goddess.
A group from the village also became angry when the Christian families refused to help with the wedding of a high caste family's daughter. Despite the recent attack, Pastor "Caleb" plans on continuing his ministry service in this volatile community. To learn more about the challenges faced by believers in this part of the world, please go to the India Country Report.
While we are thankful to the Lord for Pastor Caleb's faithfulness and willingness to continue in ministry, we also pray that he will be completely healed of the afflictions imposed on him during the attack. May the loving concern and assistance of our VOM partners serve to further encourage and strengthen this dedicated man of God. As a result of his faithfulness, may many others be spurred on to preach the Gospel (Philippians 1:14) and win others for Christ.