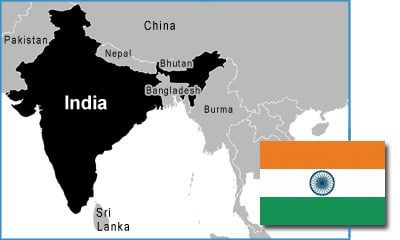 Around midnight on March 5th, approximately 30 Hindu militants forcefully entered the home of Pastor Ramsai Netam in Bhanupratappur, Chhattisgarh, accusing him of forcefully converting people and practising witchcraft. Dragging him to a cultural hall, the mob then beat the pastor, as well as his two sons who tried to protect him. The next morning, the police arrived at the scene and brought Pastor Ramsai to a nearby hospital, where he was treated for a serious head injury. However, the police recorded the cause of the wound as an "injury sustained from falling from a tree."
In Kandhamal, Odisha, militants threatened to physically assault a group of Christians on March 11th after the believers had gathered stones for the construction of a church building. Since the unprecedented violence that took place after the assassination of a Hindu leader in Odisha (formerly called Orissa) in August of 2008, life has become difficult for Christians. Believers are boycotted, discriminated against and threatened by Hindu militants on a regular basis because of their faith in Christ. (For more information on the 2008 attacks, click here.)
Elsewhere in the country, three Christians were arrested on March 16th in Betul city, Madhya Pradesh, after Hindu militants, accompanied by police and media, stopped a Sunday worship meeting and accused the believers of forceful conversion. When police asked the congregation how much money they had received to convert, the "church members responded that they came to the church by their own accord to pray, that they did not receive any money, and that there was no case of forceful conversion," one of the Christians explained. Under pressure from the militants, the police then brought the pastor and two other believers to the police station where they were beaten and a case was registered against them. Thankfully, they were released on bail on March 27th after the intervention of area church leaders.
Amid this climate of hostility, Christians in the country are growing anxious as general elections begin this month. A Hindu nationalist party is predicted to win, raising concerns of even more violence being perpetrated against the church.
As Christians across India face attacks and false accusations because of their faith, pray that the church throughout the country will be a unified and bold example of God's love. Ask Him to completely heal and restore those who were injured or arrested in recent weeks. May their resolve to follow Christ only be refined and strengthened by these attempts to stop their witness. Ask our Lord to encourage believers during this election period in India, trusting that His will be done.