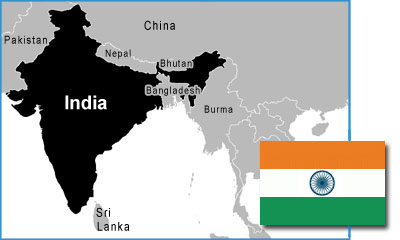 Hindu militants attacked Christians who had attended a prayer meeting in Jharkhand state on Friday, September 4th, causing some of them serious injuries requiring hospitalization. About 30 members of Anugrah (Grace) Church in Hututag village were gathered for the in-house meeting when a group of village women entered and began insulting Pastor Sarvajit Bharti and others. Shortly thereafter, two males arrived at the scene, ordering the members of the church to go outside. When the Christians refused to comply, the angered assailants forced Associate Pastor Mitilesh Kumar outside, asking if he was willing to worship Hindu idols instead of Jesus. "Mitilesh replied that they are not doing anything wrong by worshipping Christ, and they would not stop," reports another spiritual leader by the name of Pastor Nandi.
Later on, about 15 Hindu extremists broke into the prayer meeting with guns, axes, spades and clubs. Angered by the apparent absence of Pastor Sarvajit, who by this time was hidden on the roof by fellow believers, the militants began to brutally attack the remaining Christians. Six of the victims were hospitalized. Fortunately, the others sustained only minor cuts and bruises.
Since July, Christians throughout Jharkhand state have endured a growing amount of intimidation, threats and violence, in what some suspect to be a deliberate campaign to drive out Christians. With a village head that supports the Hindu extremists' actions, it has been difficult for these believers to hold worship meetings. Christians have also been forbidden from walking on the main road and getting water from the main pump. Prior to this incident, Pastor Sarvajit had to relocate from the village in July after Hindu extremists chased him during a midnight raid. More information on persecution in India is available on our website.
Let us pray for the healing of each injured victim, as well as those who've been traumatized by the attack. May these faithful believers recognize and appreciate their Heavenly Father's love as He now brings them healing and comfort in a variety of ways. May the Christians of Jharkhand province be supernaturally filled with the joy of the Lord as they continue to fellowship and worship together. In addition, pray that the perpetrators will witness the reality of Christ in the lives of the village Christians, so they will turn from evil and follow only that which is holy and honouring to their Creator.