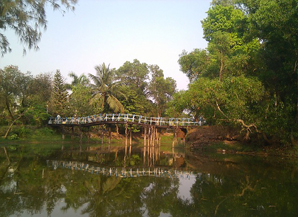 Officials and police in Tamil Nadu state have ordered ten churches to discontinue services. Hindu militants have compelled state officials and police to issue orders mandating the churches in Coimbatore District to stop conducting worship services unless permission is obtained from a government collector's office, a process that could take several years. Twenty more churches are under threat with similar bans.
Orders against six of the churches were issued on the complaint of members from the Rashtriya Swayamsevak Sangh (RSS) group, a Hindu nationalist paramilitary organization widely regarded as the parent governance of the ruling Bharatiya Janata Party. In another case, orders were issued based on a complaint by the Hanuman Sena group, a relatively new Hindu militant movement.
In their efforts to challenge such complaints, nearly 500 Christians submitted a memorandum demanding protection and appealing for churches to re-open. Despite this urgent call for justice, the police superintendent has refused any support or action, stating that nothing can be done.
In addition to the six previously mentioned churches, another congregation -- an Assemblies of God Church in Thennampalayam -- had been targeted during its Vacation Bible School in the summer of this year. Members of the RSS attacked the church's van while children were being transported, assaulting three young people in the process. Subsequent to the attack, the community's revenue officer forced closure of the church based on a complaint by the RSS, stating that the pastor must secure permission to continue worship services.
This pastor has been leading the church at its present location for more than five years without prior government interference. To learn more about the challenges facing Christians in the various states of India, check this page.
Although the state's authorities and militants are seeking to put an end to the churches' worship gatherings, pray that any plans to hinder our Lord's vitally needed ministry among the people of these communities will be thwarted. In the meantime, may these believers be reminded that their prayers and worshipful praise are not confined to a building; rather, they can come to Him at any time and place in a manner of true worship, which is to seek the Lord "in spirit and in truth" (John 4:23-24). Also pray that the hearts of those in positions of governing authority will be turned toward Him, so that the truth of the Gospel message can succeed in transforming many more lives in this country.