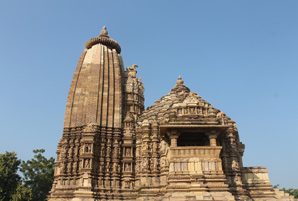 Several months ago, India's Prime Minister Narendra Modi appointed a committee of scholars to study the history of India and the role of Hinduism in the country. It is only recently that details of the committee's recommendations are becoming publicly known, raising concerns among Christians and Muslims in the nation.
The government of India is under the control of the Hindu Nationalist BJP party. For years, the agenda of the BJP party has been to strengthen the place of Hinduism within the country. The chair of the committee told Reuters news agency: "I have been asked to present a report that will help the government rewrite certain aspects of ancient history." Part of that "rewriting" states that today's Hindus are direct descendants of India's original inhabitants 12,000 years ago. They also want many of the stories from Hindu scriptures recorded as part of the country's history which would then be taught in schools as historical fact.
Christians in India are concerned because of the clear intention to prove that India is a nation of and for Hindus. As a significant percentage of the Indian population are not Hindus, it appears that the intention is to relegate the religious minorities to a status of second-class citizens. Already school curriculum is generally silent about the contribution that Christians have made to the development of Indian society, even though Christianity has been part of India since the first century. These measures will serve to only deepen the religious divide.
Pray for the country's Christian leaders as they seek to impact the government while the committee's recommendations are being considered. May the church in India continue to reach out with God's love and grace, despite opposition from authorities and lack of any recognition for their numerous contributions to society -- the provision of hospitals, educational facilities and schools, feeding programs for the impoverished, and the rescue of vulnerable victims (including children) from unjust slavery and prostitution.