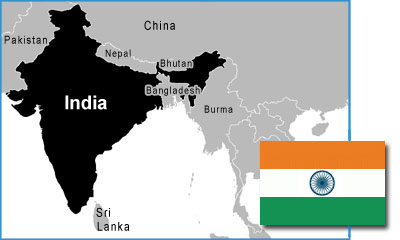 India is the world's largest democracy and the second most populous country (following China). It is culturally diverse, consisting of many languages, cultures and religions. India's social and political structures are largely determined by religion, caste and language. Despite its increasing presence in the global economy, the vast majority of the country's rural population remains impoverished.
Church tradition maintains that the Apostle Thomas first brought the Gospel to India and was likely martyred near Chennai. Indian believers who refer to themselves as "Thomas Christians" continue this legacy as they share the Gospel in some of the most restricted and unreached regions of the world. However, those who evangelize are at great risk as they may be beaten, murdered, or have their properties/churches ransacked and burned.
As India is the birthplace of Hinduism, religious nationalism runs strong. The ideological version of this nationalism, known as Hindutva, does not consider Hinduism merely a religion of individual choice. Rather, the proponents of this system believe that to be an Indian is to be Hindu. The country's right-wing political party, Bharatiya Janata Party (BJP), has made this point a primary political issue with its young militant arm, Rashtriya Swayamsevak Sangh (RSS), having been investigated numerous times for violent Hindutva demonstrations. Indian Prime Minister Narendra Modi alluded to this traditionalist mindset during a recent trip to Canada when he, after visiting a temple, claimed that Hinduism is not a religion but a way of life.
At the same time, India also has the second largest Muslim population in the world, after Indonesia, with 14 percent of its 1.2 billion people claiming that affiliation. Muslims and Christians often face victimization by Hinduism's more extreme elements which use Indian laws to justify their mistreatment of citizens from the two forementioned groups and other minorities.
After a special visit to India, the United Nation's Special Rapporteur on freedom of religion or belief reported deep concern that "laws and bills on religious conversion in several Indian states are being used to vilify Christians and Muslims." In Gujarat and Madhya Pradesh states, anyone wishing to convert from Hinduism -- or wanting to convert another -- must give 30 days' advanced notice and seek permission from the government. Otherwise, violators will face jail terms and hefty fines.