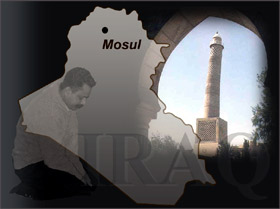 Christians in Iraq have expressed fear of renewed violence after 34-year-old Hani Salim Wadi was shot and killed in front of his home in Kirkuk on June 7. Hani, a Christian businessman, is survived by his wife and daughter. Those who witnessed the shooting have described it as a "targeted killing." Several Christians in Kirkuk and Mosul have been the targets of serious attacks in recent months (click here for more information). Chaldean Archbishop Emil Nona said: "We are seeing another, the umpteenth, attack against Christians. The violence continues without relief." (Source: Zenit)
Pray for those mourning the loss of Hani. Ask God to guard the hearts of Iraqi Christians against fear and enable them to continue serving Him with boldness.
To learn more about trials facing Christians in Iraq, go to the Iraq Country Report.