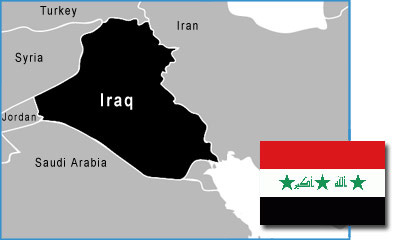 Gunmen opened fire on St. Mary Assyrian Church on the morning of June 25th, wounding two security guards. According to a source in the interior ministry, the gunmen were travelling in a civilian car when they fired a barrage of bullets at the church, which is located in the Ameen Thania neighbourhood of eastern Baghdad. The two wounded guards were taken to Al Kindi hospital where one of them is listed in serious condition.
According to the Assyrian International News Agency, a total of 73 churches have been attacked or bombed since June 2004. Of this total, 45 of the churches attacked were in Baghdad, 19 in Mosul, eight in Kirkuk and one in Ramadi. The initial bombing took place on June 26th, 2004, marking the beginning of what the news agency refers to as a low-grade genocide on the Assyrians of Iraq. Since then, the population of Assyrians in the country has dropped to less than half (from 1.4 million to 600,000), as masses have sought refuge in Syria, Jordan and Turkey. Learn more by going to the Iraq Country Report.
Thankfully, our God of righteousness is on the side of those who are oppressed, treated unjustly, rejected and persecuted. He promises to be especially near to the brokenhearted, providing them much needed comfort, encouragement and help, also working through the compassionate response and prayers of those who share His heart. Please pray for the Lord's healing to be manifested in the lives of both wounded guards, and all others who have been affected by the series of church attacks. May He mightily intervene on behalf of His people, providing them protection, deliverance, justice and the reassurance of His abiding presence.