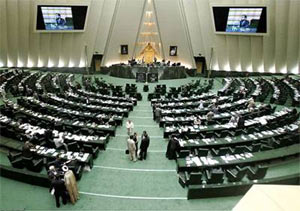 Iranian Parliament


The Iranian Parliament is reviewing a bill for Islamic penal code that legislates the death penalty for apostasy, according to a February 5 report from the Institute on Religion and Public Policy. The draft law, which defines an apostate as "any Muslim who clearly announces that he/she has left Islam and declares blasphemy," is clearly aimed to deter conversion from Islam. The proposal contravenes Article 18 of the United Nations' Universal Declaration of Human Rights (of which Iran is a signatory) that states, "Everyone has the right to freedom of thought, conscience and religion; this right includes freedom to change his religion or belief."
Pray for strength, wisdom, and grace for Iranian Christians as they continue to spread the Gospel despite sustained pressure from the Islamic government of the nation (Ephesians 6:18-20). Ask God to frustrate the attempts of those who hinder the expansion of His Kingdom. Despite tremendous oppression in Iran, many are coming to Christ. Read the stories of seven Iranians who have found true freedom. Click here to order a copy of "Iran: Desperate for God" from VOMC today.
For more information on the persecution of Christians in Iran, go to the Iran Country Report.