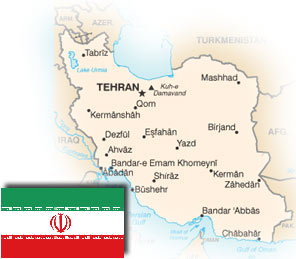 According to reports from Farsi Christian News Network (FCNN), two elderly Christians, Abbas Amiri and his wife, Sakineh Rahnama, have died as a consequence of a police raid on a church meeting that was being conducted in their home on July 17. The couple had made their home available for the believers of the town to gather and to worship the Lord. According to FCNN, on July 17, the meeting was raided and several believers arrested. Abbas Amiri was attacked and beaten up by plain clothes security officers. Due to his old age and the extent of his injuries, he died at 4:30 p.m. on July 30 at a hospital in the city of Isfahan.
Tragically, a few days later, Amiri's wife, Sakineh Rahnama, who was also physically assaulted by security officers during the raid, died on August 3 in the city of Masjid-Sleiman. Local Christians blame her death on the combination of injuries she suffered and stress from her husband's death. When the family tried to hold a memorial service at the Amiri home, Iranian authorities told the family's relatives that they had no permission to conduct any kind of memorial or funeral services and that they had to leave the city immediately. When Rahnama's son got into an argument with the police, they punched and kicked him. Rahnama was buried on August 4 next to her beloved husband with family and friends in attendance.
Pray for the family of this couple as they grieve their loss. Pray for courage for local believers as they continue to serve the Lord despite harassment and arrest.
For more information on the persecution of Christians in Iran, go to the Iran Country Report.