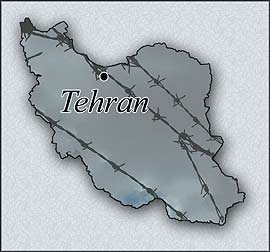 Two Iranian Christian women, Marzieh Amirizadeh Esmaeilabad (30) and Maryam Rustampoor (27), were arrested by security forces on March 5, according to a March 29 report from Farsi Christian News Network. Iranian officials have allegedly labeled the women "anti-government activists." The believers' apartment was raided and some of their personal belongings confiscated. They have been interrogated several times and their bail is set at approximately $500,000 CAD. At last report, the women were being held without charge at the notoriously brutal Evin Prison near the capital city of Tehran. They are permitted daily one-minute phone calls to their families. Both women are reportedly in poor health.
Pray for the release of Marzieh and Maryam. Ask God to give them healing. Pray that the Lord will encourage and sustain their families during this difficult time.
To learn more about the plight of Iranian Christians, click here.