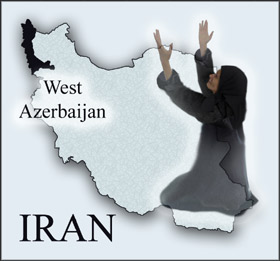 retired Christian school teacher from the Iranian province of West Azerbaijan, Fatemeh Pauki (58), is being denied her pension by the district court of Ouroumieh, according to a May 14 report from Farsi Christian News Network. On March 2, Pauki received a letter from the Ministry of Education stating that her pension income would not be paid to her as of April 5.
In recent years, officials of the Ministry of Information have threatened and detained Pauki. She has been forced to promise that she will not have contact with Christians or attend any Christian meetings and that she will cooperate with the security officials in spying for them. Pauki's late husband, Majid Mahmoodi Tabrizi, a convert to Christianity from Islam, was repeatedly threatened by officials in an attempt to intimidate him into renouncing his faith. He was brutally murdered by unknown assailants in July 2005. His family has since received threatening letters warning them against inquiring further into his death.
Pray that Pauki will stand strong in the face of opposition (1 Peter 5:8-10). Pray that she will take comfort in the care of her heavenly Father.
Learn more about the persecution of believers in Iran.